The Hrádek nad Nisou station has seen better days. There's a hint of ex-Habsburg style, but the ticket office is closed and the buffet is barred and shuttered. Breakfast will have to wait. Luckily I already have a ticket. A really cheap ticket, a Rover valid for a whole month and able to travel second class throughout Germany and even to and from selected locations in each of Germany's nine neighboring countries. Including Hrádek nad Nisou. And the price? Only 9 € for a whole month of travel. This is a limited time summer offer subsidized by the German government and will remain valid throughout July and August.
On the platform of this remote Czech train station, I ponder the possibilities. Switzerland in one day? Luxembourg or Denmark maybe? I opt for something more tame: a train ride through the region historically known as Lusatia along the Oder-Neisse line from Bohemia towards the Baltic Sea. The Oder-Neisse route is not a railway, but an artefact of 20th-century politics. This line on the map, drawn up at the Potsdam Conference in 1945, defined Germany's new post-war eastern border. It divided communities on the new frontier and devastated the railroads.
With the disappearance of borders and the freedom of movement granted by Schengen, the railways along the Oder-Neisse line have been reconnected over the years, a process that continues to this day. A new passenger train traveling east from the German town of Guben across the Neisse River to Poland started just last month.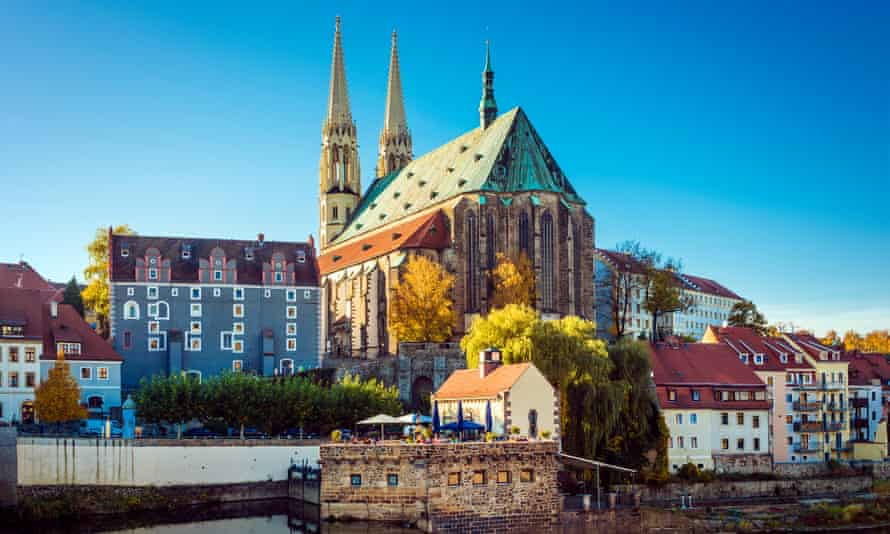 I get on a train in Hrádek and now make a breakfast stop in Zittau, which is only 10 minutes away. It's a nice ride on a nearly empty train. On the way we have wonderful views of the Neissetal floodplains and in the south thunderstorm showers and sunbeams dance over the Zittau Mountains.
Frictionless Boundaries
Few train journeys in Europe offer such excellent opportunities for easy border hopping as the Neisse Valley Railway. I stop in Zittau for scrambled eggs and coffee, having already slipped from the Czech Republic to Germany, crossing a bit of Polish territory on the way. Britons may have given up many rights with Brexit, but fortunately the freedom to roam freely within Schengen or across borders has not been restricted.
It's a moment to reflect on Germany's summer gift to travelers. The bargain price makes headlines. This doesn't just apply to trains, as the ticket is also valid on buses, trams, the metro and many ferries. With premium bullet trains excluded, this is a good opportunity to try slower but scenic routes. It's certainly a boost for holiday travel, and the widespread overcrowding that some experts were predicting hasn't materialized. But there were also bottlenecks, especially on sunny weekends when crowds flocked to the mountains and coast. Suddenly, Germany's benevolent attitude towards taking bikes on trains has turned into a liability, as many cyclists struggle to fit their bikes in the limited space available.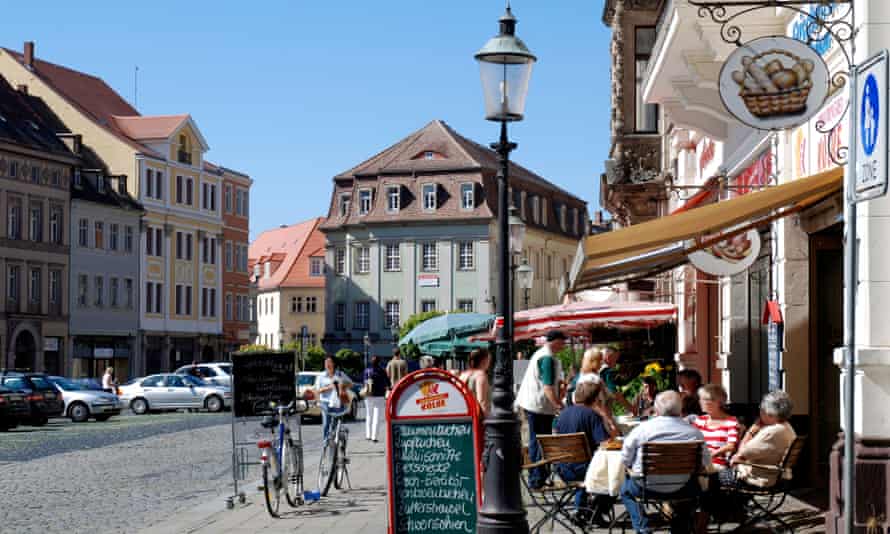 What was essentially advertised as a national ticket also offers a wealth of cross-border options. With a 9-euro ticket, you can travel to selected train stations in each of the nine countries that share a border with Germany at no extra charge. For example, Slow Travelers can travel from Belgium to Austria or from the Polish Baltic Sea coast to Lorraine in France.
A glass of champagne, ma'am?
Encouraged by breakfast and a brisk walk through beautiful Zittau, I return to the city's main train station to ponder the departure boards. It is a geographical curiosity that trains from Zittau to Germany always have to cross Polish or Czech territory en route. I'll stick with the Neisse Valley Railway, which heads north through a deep-cut valley and glides through quiet forests with beautiful river views. The train crosses the German-Polish border three times between Zittau and Krzewina Zgorzelecka, where the station is quietly located on the Neisse. I stop for a couple of hours to stroll back and forth between the borders, using a footbridge across the river to explore the German village of Ostritz on the west bank of the river. A man on the Polish side of the bridge sells cheap cigarettes. Despite his obvious disappointment that I haven't made a sale, he tells me to keep an eye out for beavers in the river below.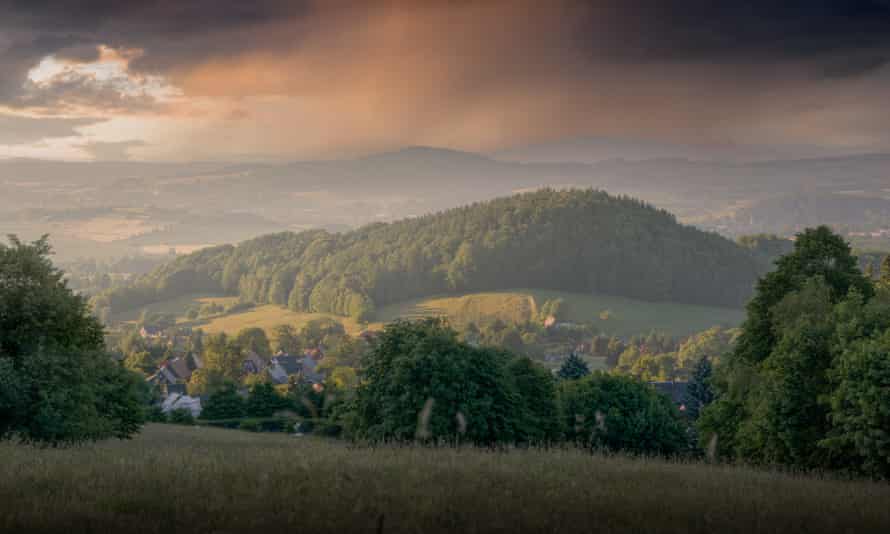 At noon it's back on the train. It's a fancy green and yellow railcar, just a single carriage, in which the train driver checks my ticket and asks if she can bring me a cold beer, sparkling wine or sandwiches – all for only 2 euros. Truly civilized! Accommodation and food are often very cheap in this rural region.
economic change
The train will soon be back in Germany, heading north through areas where Sorbian is still a living language. Bilingual station signs are a reminder that there is an autochthonous Slavic minority with its own culture in East Germany. In Görlitz, I take an hour's break and stroll through the pretty city center before crossing the Neisse on a pedestrian bridge to explore the Polish side of the divided city.
Another one-piece train takes you back north from Görlitz to the next station in Forst, where around 15,000 people were employed in the textile industry 100 years ago. It is not for nothing that Forst was called the German Manchester. By 1989 the number of employees had shrunk to 1,900. Within a year of German reunification, all plants in this former part of the German Democratic Republic closed. Forst fell into sleepy oblivion and the town on the Neisse is a deserted place today.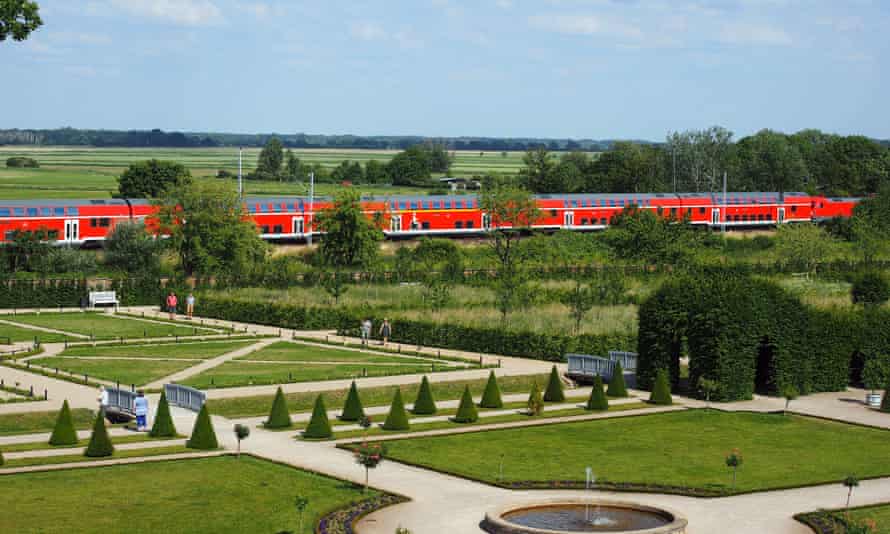 The route of the Neisse Railway from Forst to Guben was closed in 1995, so I loop back west via Cottbus (Chóśebuz in Sorbian) and then regain the Neisse at Guben, where the red-brick station building is of Prussian design. North of Guben, the Neisse meanders lazily across a wide floodplain. We pass stork nests and patient herons. At Neuzelle we finally reach the confluence of the Neisse and the Oder, which now marks the German-Polish border on the Baltic Sea coast.
A journey that began in humble surroundings in Hrádek nad Nisou ends in summer evening splendor in Neuzelle, where a striking baroque abbey stands proud on a cliff above the floodplains. It's an idyllic scene. Watching the evening train to Frankfurt an der Oder rattle by, I settle into a restaurant beside the walls of this ancient Cistercian monastery for a dinner of local trout – just one of the simple pleasures of traveling through this unsung part of Europe , which deserves to be so much better known.
Travel Notes
The monthly pass is available until the end of August. A pass for July or August costs €9. Buy both for €18. The ticket entitles you to unlimited travel on regional and local transport for one calendar month. Buy online at the DB website. You can also follow Nicky's exact route with regular tickets. The fare from Hrádek to Neuzelle via Zittau and Forst is €44.80.
Nicky Gardner is a Berlin-based author. The 17th edition of her book Europe by Rail: The Definitive Guide is available from the Guardian Bookshop. She is co-editor of Hidden Europe magazine