Some Pixel 6 series users have complained about black spots appearing on the screens of their phones. Complaints about this issue have been spotted on various forums including reddit, Twitter, and the Google support page. On the latter, a Pixel 6 Pro user name Beau Youin wrote: "The screen has developed a black dot that seems to be getting bigger. The phone has not been dropped and has been updated. What's happening? Google support is very frustrating and doesn't allow me to chat or call anyone. And the drop down menu below doesn't let me select the Pixel 6 Pro. WTH."
Another day, another Pixel 6 bug, Pixel 6 Pro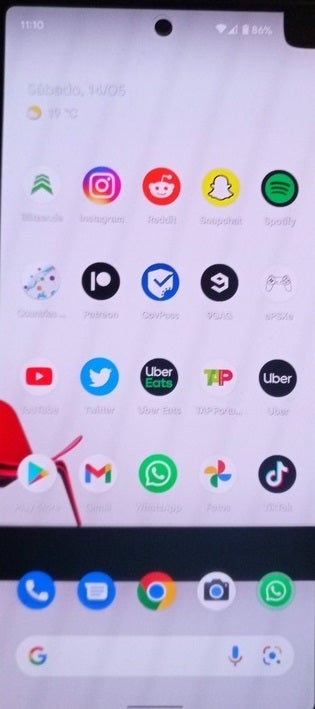 The black square in the right corner is another Pixel 6 series bug
Some of the affected Pixel 6 series users have found the black dot just behind the front camera, while others are complaining about the black dot starting to form in the top right corner of the phone. Users consider the black mark to be the work of dead pixels on the phone screen.
Most Pixel 6 series users are unsure whether this issue is due to faulty hardware or is related to a software issue. Most believe the issue is hardware-related, meaning Pixel users with a phone exhibiting this issue will be forced to call Google, get an RMA (Return Merchandise Authorization) number and exchange their phone for one Replacing a replacement device The black dot being a software issue may point to the experience of one user whose black dot disappeared after installing the March security update on their Pixel 6 series phone earlier this year.
Not everyone faced the same issues with their Pixel 6 series phone. This author was fairly unscathed until the May update caused occasional network connection drops and forced me to toggle airplane mode on and off to regain network connectivity. The under-display fingerprint scanner has also gotten worse after recent updates, although we're hearing that Android 13 will improve the biometric reader significantly.
Personally, I can't say my experience with the Pixel 6 Pro was bad enough that it would put me off buying the Pixel 7 Pro. But not everyone will be so confident about this. Google is once again forced to prove it can build a top flagship Android phone, and there are a few things Google needs to take care of. For those like you who are genuinely buying a Pixel to get an earlier chance at the next version of Android, see that Samsung and Google are now good friends and Samsung has seriously stepped up its Android update game.
The Motorola Moto X30 Pro could be a serious choice for those ditching the Pixel
And now that Motorola is back as a serious Android flagship maker and the upcoming Moto X30 Pro is making a well-deserved splash, Google needs to hold on to its legion of Pixel fans and not lose them. Google needs to give Pixel 6 series owners a special deal on the Pixel 7 models. Unless, Motorola will be waiting in the wings Once again, Google hasn't proven it can build a quality flagship phone itself and consumers are losing patience.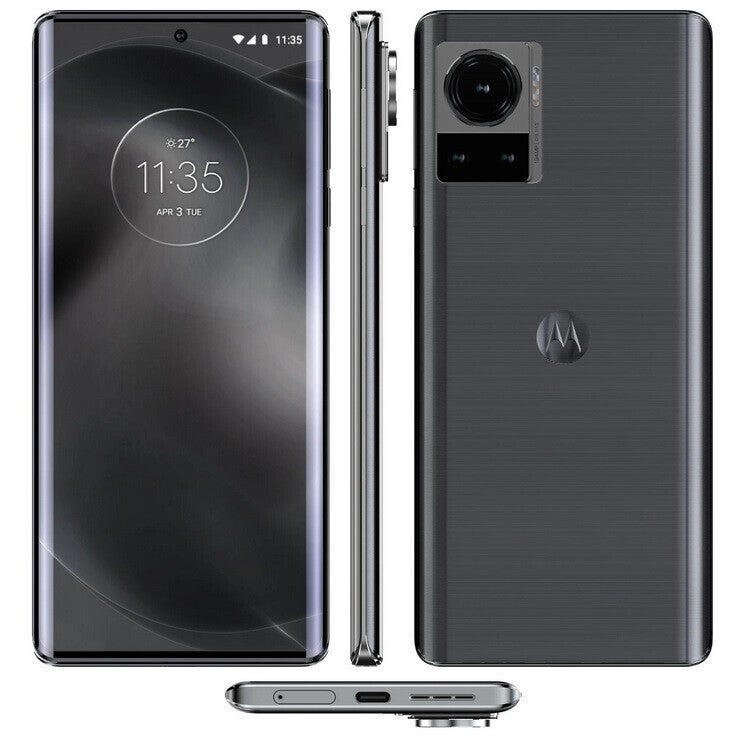 The upcoming flagship Motorola Moto X30 Pro could end up becoming a serious rival of Google
It will certainly be interesting to see if Google recognizes all of the dynamics at play here. There have been many highs for the Alphabet subsidiary as the fourth quarter of 2021 was the best in Pixel's history. And the company's first Google Tensor chipset helped develop popular features like the magic eraser.
But the lows landed Pixel 6 series owners in an express elevator that went straight to the basement. Some of these consumers have ditched their Pixel 6 and Pixel 6 Pro for the Samsung Galaxy S22 Ultra or iPhone 13 Pro Max, and Google will have no chance of winning back their business. As a result, Google needs to show those who kept their new Pixel that they did the right thing and that their faith in Google has paid off.
Somewhere in Mountain View, the Pixel team should be making sure that the Pixel 7 line will deliver the phone that the Pixel 6 line should have been. And then the team has to figure out how to ensure those who are sticking with the Pixel 6 and Pixel 6 Pro get a shot at owning this year's models so they can finally see what Google is doing with a flagship Android phone can.