NEWYou can now listen to Fox News articles!
As attempts to revive the Iran nuclear deal drag, falter, and sputter, the Islamic Republic has to some extent slipped off popular radar. The ins and outs of centrifuge production and rotation, the level of uranium enrichment, and the intricacies of inspection rights are details that were never destined to capture the attention of the masses for long.
But now Iran is throwing people in jail.
That in itself is nothing new and might not crackle on the radar either. But there is an intensity in this latest round of arrests that, according to former Iranian diplomat Mehrdad Khonsari, deserves a strong expression of outrage from the West.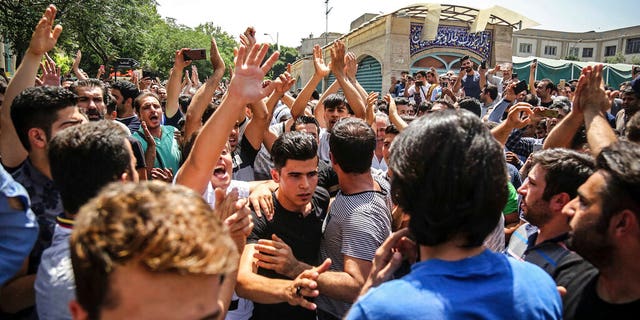 "I'm particularly surprised at the Biden administration because they rightly tried to solve this nuclear issue, but they failed to consider at any level the ordinary people of Iran," Khonsari told Fox News, explaining what those lacking focus on human rights partly credits Washington, which is reluctant to alienate Tehran in order to keep it at the table. "Unfortunately, when you talk about human rights, it has become a ritual where people say it without really meaning it. But they didn't say it here. The people of Iran want to know that their needs are recognized."
Britain, with US support, seizes Iranian missiles in international waters
Among those recently arrested are some of Iran's leading creative figures, such as award-winning filmmaker Mohammad Rasoulof and his colleague Mostafa Al-Ahmad. They took to social media to appeal to the security services to lay down their arms in the crackdown on protests sparked by a deadly building collapse earlier this year. Then, within the last few hours, news that another filmmaker, Jafar Panahi, has also been arrested. Nahid Shirpisheh, the leader of a group of mothers demanding justice for their children killed in protests a few years ago, was also reportedly arrested.
The additional detention of Mostafa Tajzadeh stands out for another reason. Tajzadeh is a former presidential aide who has long been open but is far from a dissident calling for revolution, according to Khonsari. In fact, he comes from a family of loyalists, including a daughter-in-law who was instrumental in founding Hezbollah. The system has apparently become so paranoid for some time that it easily turns by itself, says Khonsari.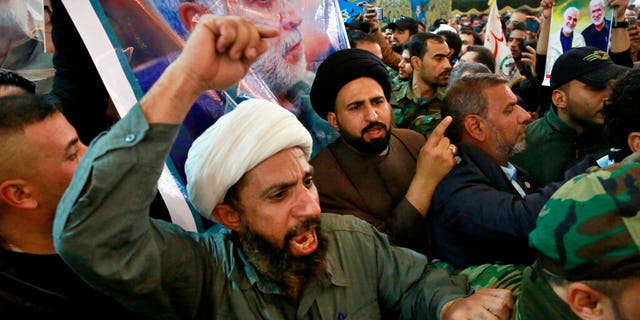 "These are not people who are calling for either the restoration of the monarchy or the establishment of a left-wing government. These are people who are an integral part of the original constituency," says Khonsari. "The only remaining part of it is what we call the 'deep state,' and now they're starting to arrest their own former colleagues and their own former revolutionary partners."
VOTE ON BELGIUM TREATY COULD FREE IRANIAN TERRORISTS
Khonsari says the situation in Iran is fragile. There are regular protests. Point-to-point inflation was recently registered at 50%. The price of bread shot up by 300% in just one day. Pensions are not enough to live on. People protested the corruption surrounding the aforementioned building that collapsed in Abadan leaving 41 dead. Various trade unions are opposed to the payment. But there is still no political rallying point and Iran does not appear to be at a turning point.
"The fact is that there is no organized mechanism in the country … something that the 'deep state' has deliberately prevented from being able to seriously challenge its authority," says Khonsari.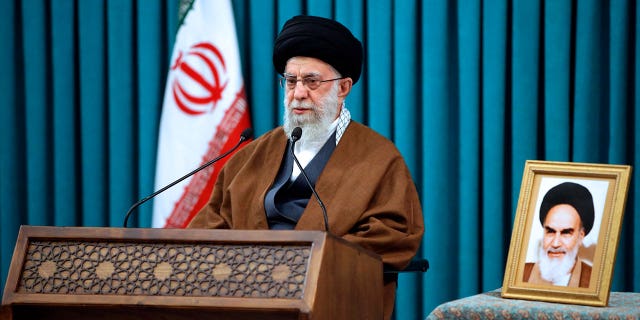 CLICK HERE TO GET THE FOX NEWS APP
Khonsari adds that this is one more reason why the West should oppose the crackdown on the Iranian people.
"No one wants the US or anyone else to interfere in Iran's internal politics, but rather to support and morally support the rights of people who are trying to liberate the country from the yoke of fundamentalist radicalism" and transform Iran "into something it… more accessible the region and the world is something that is welcome," he says, claiming that such recognition would be a source of inspiration for many, adding that the message should not be that the Iranian regime "has been around for so long can do with his people what they want since they don't have an atomic bomb."