As part of our Europe trip, we spent a week with my mother and her partner on Sylt. Chances are that most OMAAT readers have no idea what Sylt is. And honestly I haven't either, apart from the fact that my mum really loves it there and has been pestering us about visiting the border for years. 😉 I'm so glad she did as we loved Sylt and can't wait to come back!
For comparison: Sylt is a 22-mile-long island in northern Germany, right on the North Sea, just a few miles from Denmark. It can only be reached by train or plane, so there is no way to go there (without putting your car on a train).
My mother's sales pitch on Sylt
I've been incredibly fortunate to have taken so many amazing trips with my mom over the past few years since she was diagnosed with cancer. We've traveled everywhere from Hawaii to Greece, and since she's still able to travel (against all odds), we asked her where she'd like to go this summer.
Here's roughly how that conversation went (or at least my take on it):
Me: Where should we go this summer? Maybe other islands in Greece or Turkey or what sounds best to you?"
Mom: "Baby, I want to show you and Ford Sylt. It's my favorite place."
Me: "But what is to be done?"
Mom: "Well, you can sit on the beach. Just make sure you bring ski underwear."
Me: "Ski underwear? Sitting on the beach in summer? How cold is it?"
Mom: "Well, it can get very windy."
Me: "How windy?"
Mom: "You know, maybe 30 mph winds, and temperatures are in the 50s sometimes. But it's so beautiful. The air is so fresh."
Me: "You understand, we could go to Greece or somewhere with nice weather, but you want to sit on the beach at the North Sea in your ski underwear?"
Mom: "Yes, it is my dream that you will come over because you will love it."
Me: "Okay, if you want that…"
Shortly after this conversation, Ford found a great Airbnb on Sylt and next our trip was booked. While I don't think my mum had the most compelling selling point for Sylt, I'm thrilled we listened to her as we had an unforgettable time.
Our experience on Sylt
Sylt reminds me of a mixture of the Hamptons and the island of Fogo. The island has half a dozen small towns, each with their own charm and highlights. It's easy to get around the island as there is a main road running north to south and you can also rent electric bikes for easy getting around. The island has an amazing topography with everything from beaches to sand dunes to a rugged and rocky coastline.
Although Sylt only has about 20,000 inhabitants, it is an extremely popular summer destination and attracts many (German) tourists. So this is by no means an undiscovered hidden gem, despite being a domestic travel destination.
It's hard to put into words what makes Sylt special and in a way my mother wasn't entirely wrong in her description. This is not your traditional summer destination – the air is really fresh, it gets windy and you should bring a jacket.
Yes there is the beach, although we never actually sat on it, just enjoyed walking along it on the boardwalk.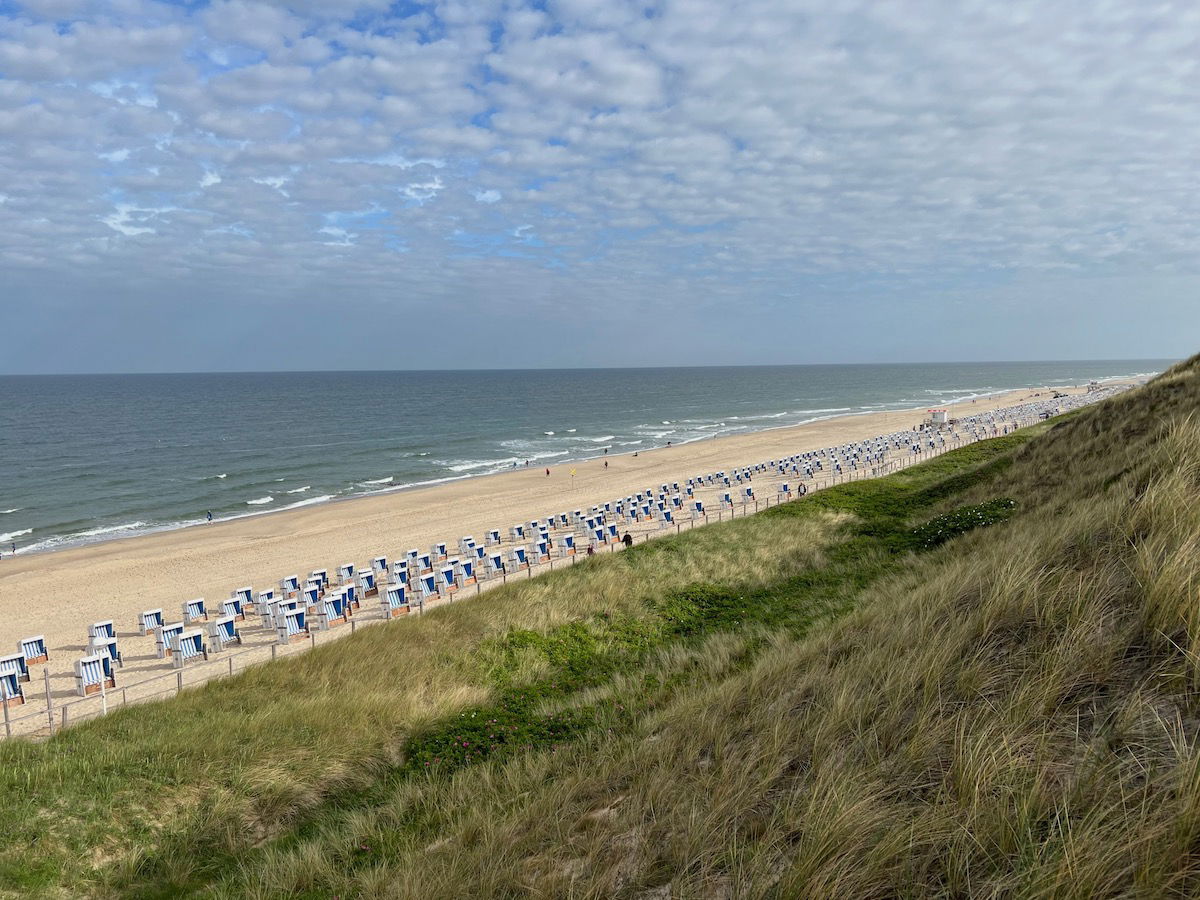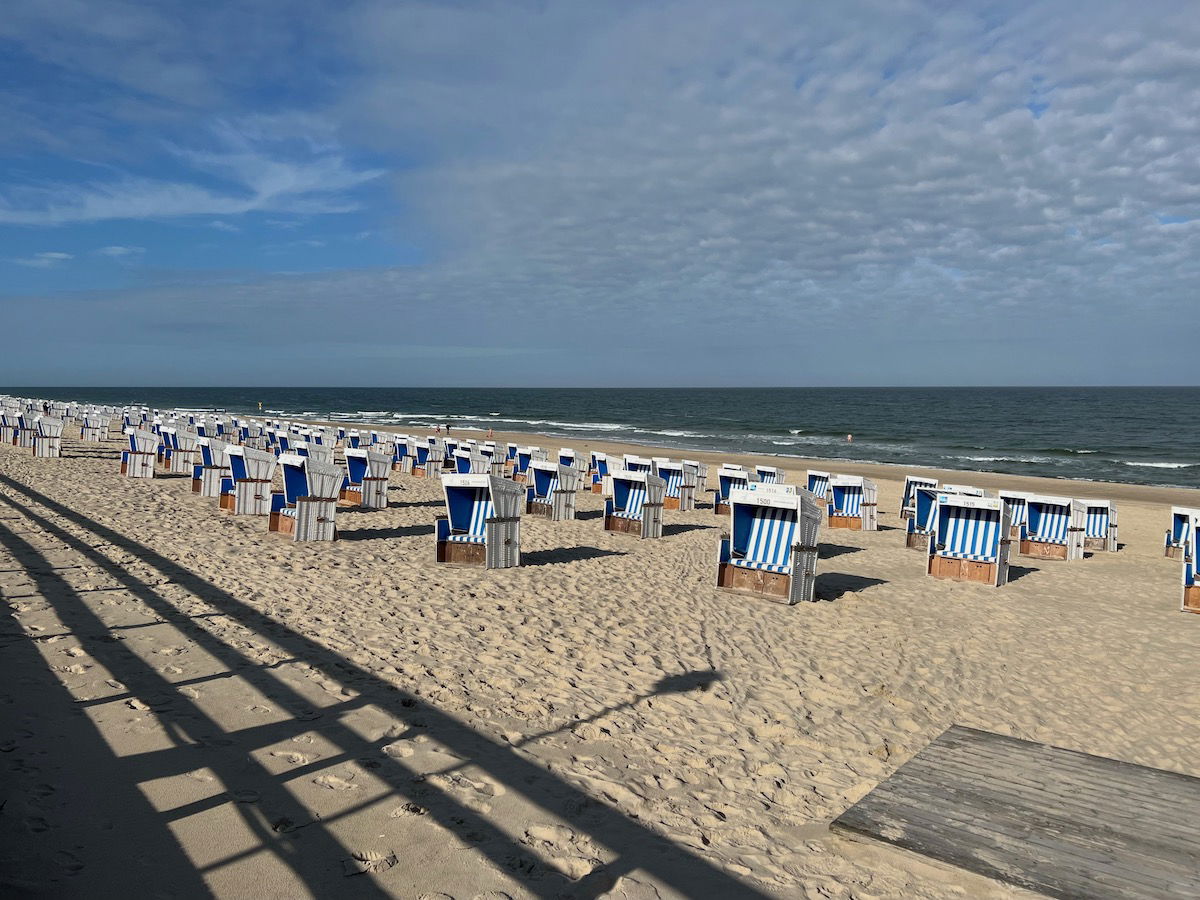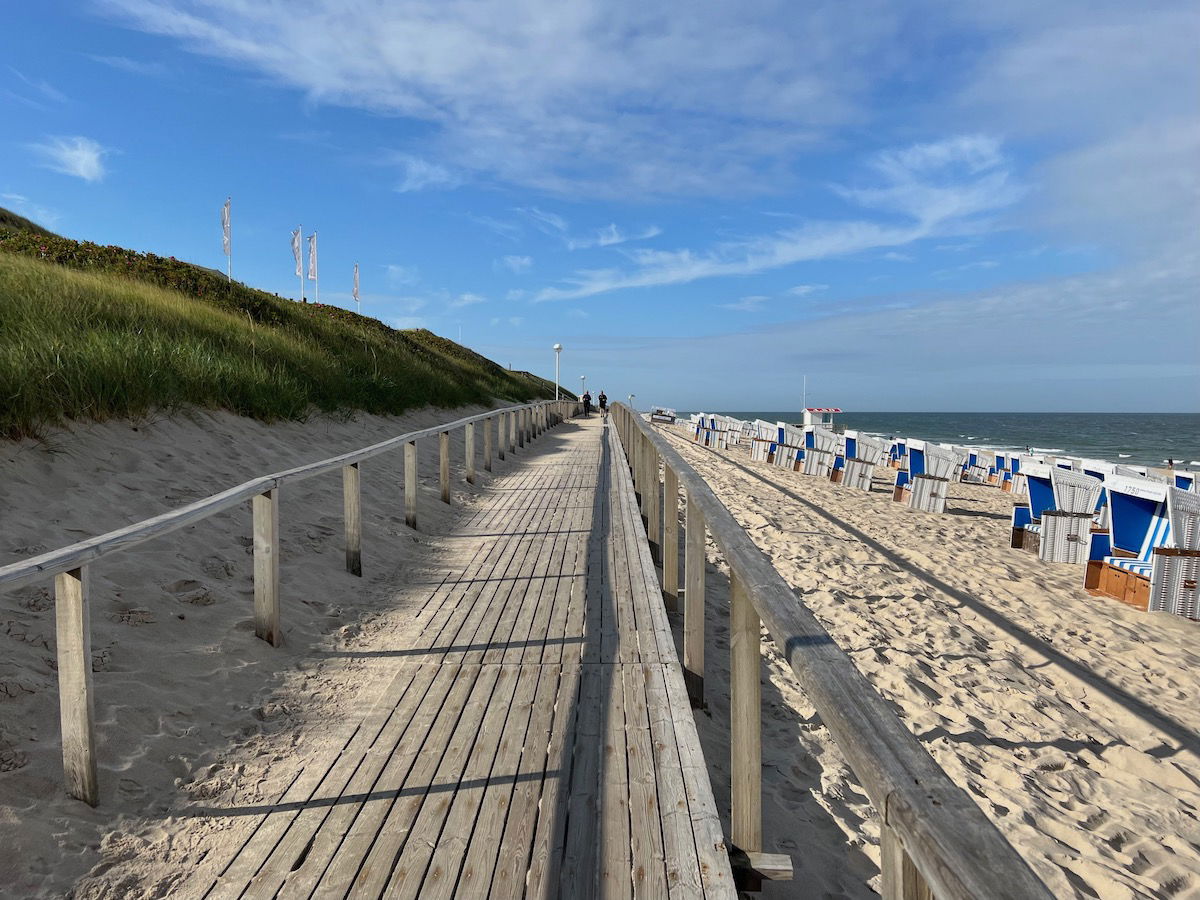 There are endless hiking trails on Sylt, whether you want to walk past farms or along the water.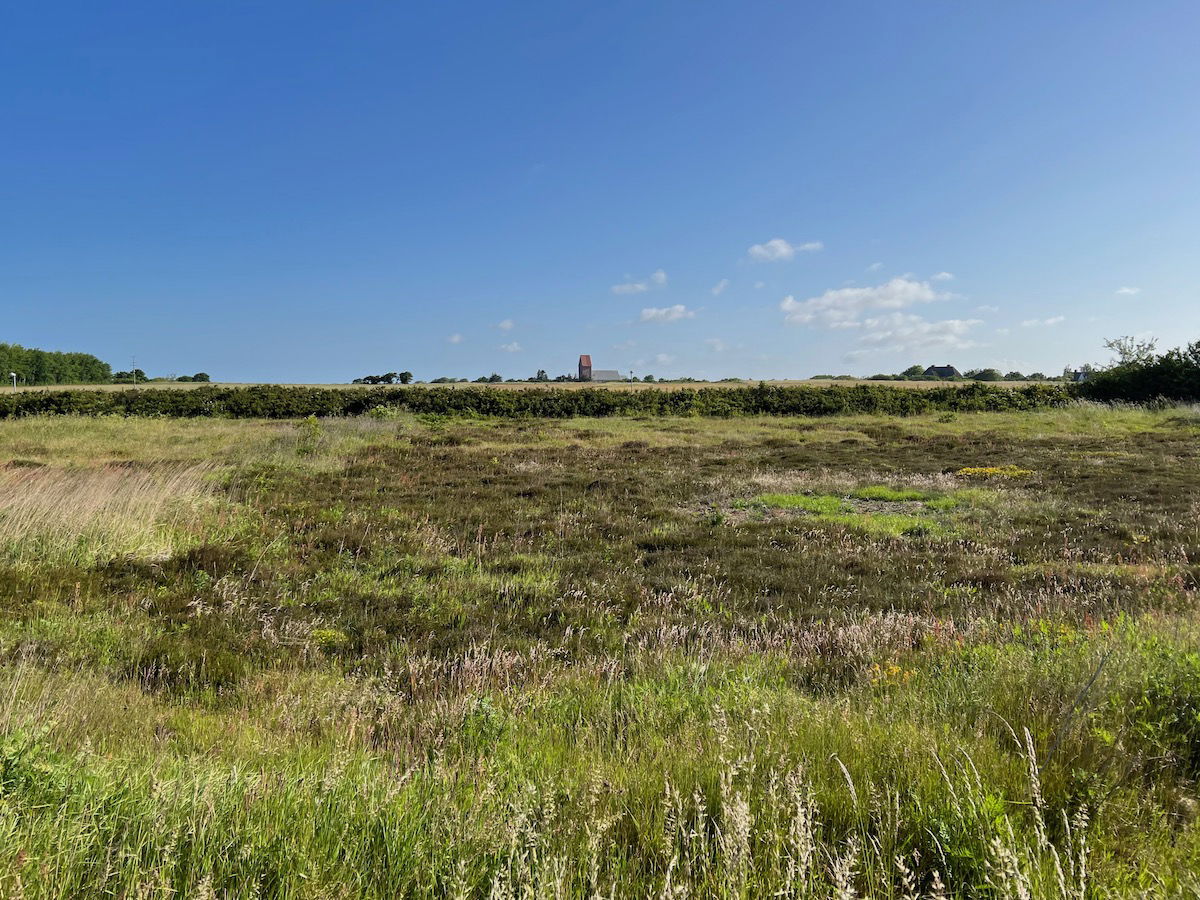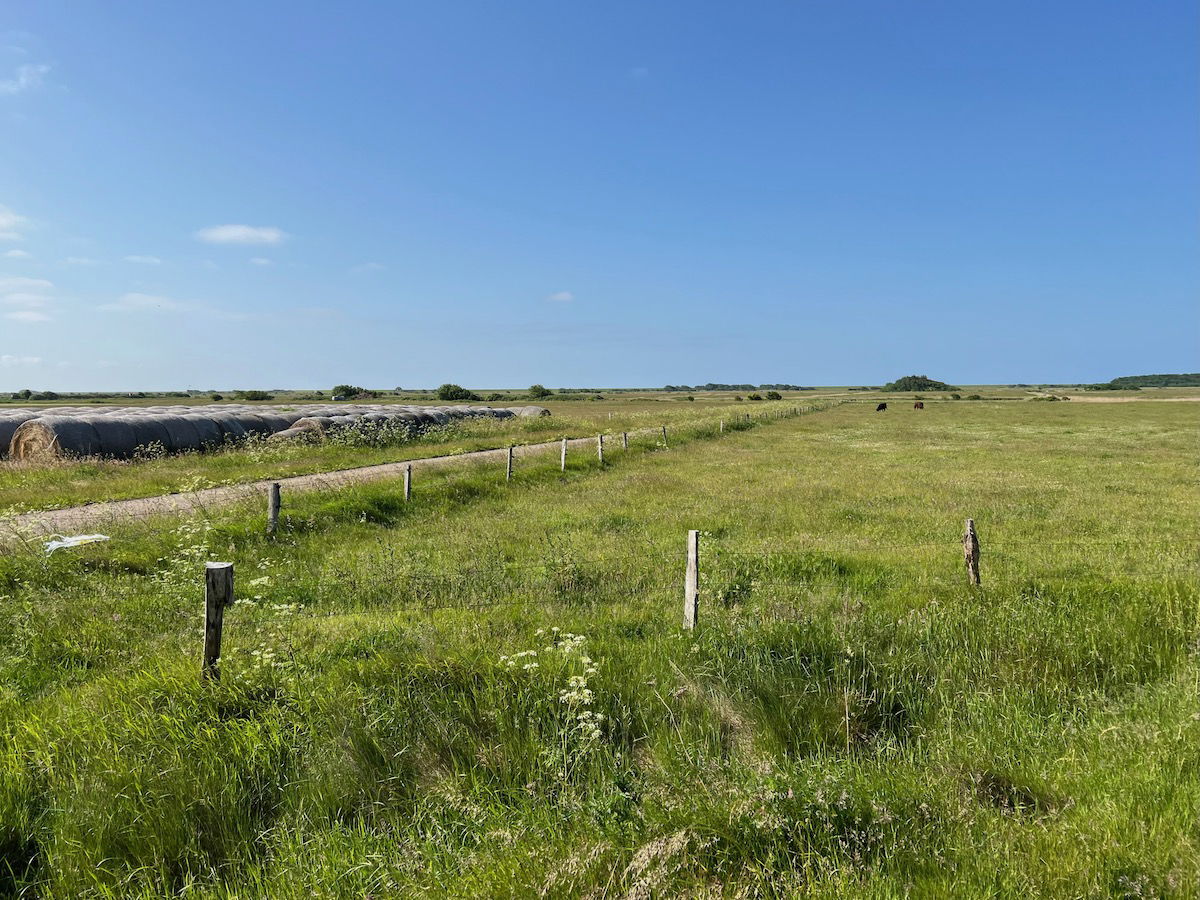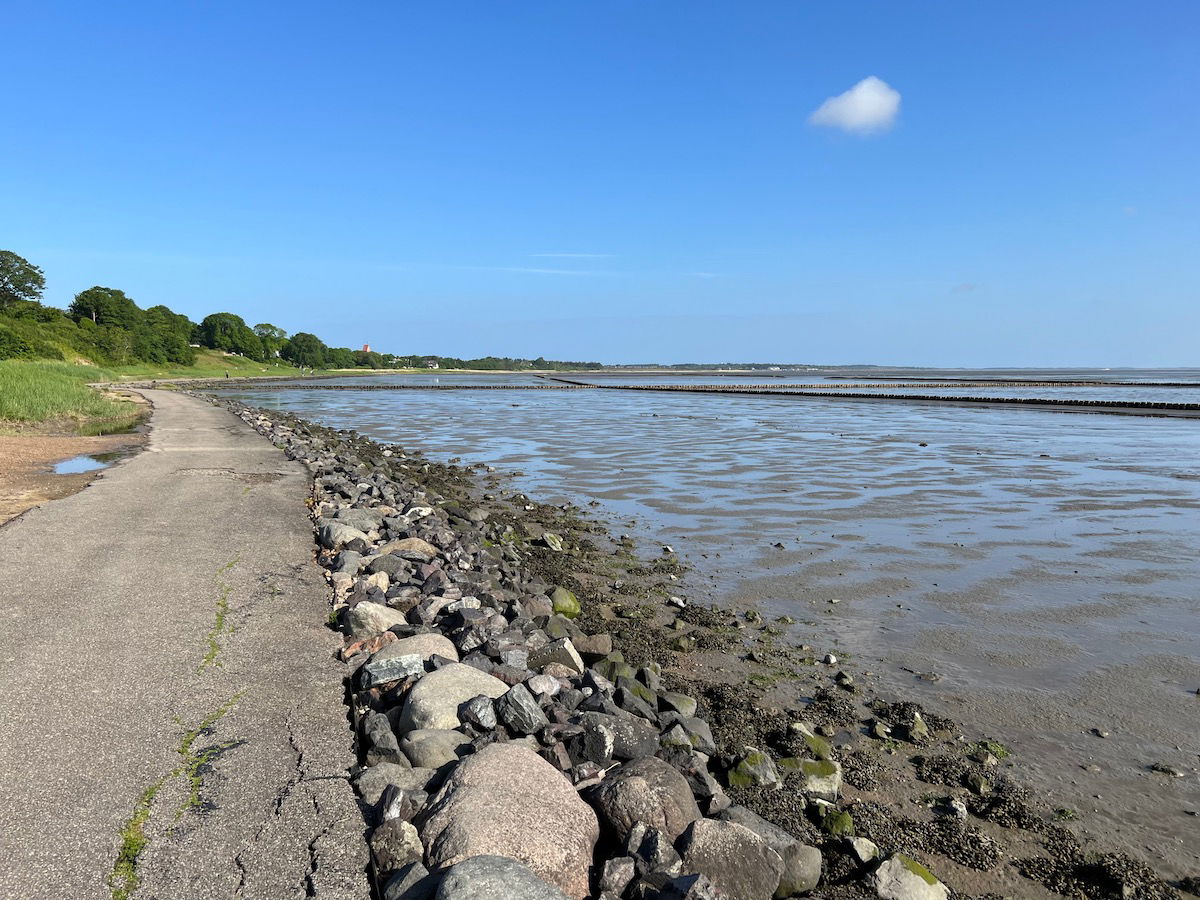 Sylt has the most consistent style of living that I have seen anywhere in the world, as practically all houses are in the style of old Frisian houses.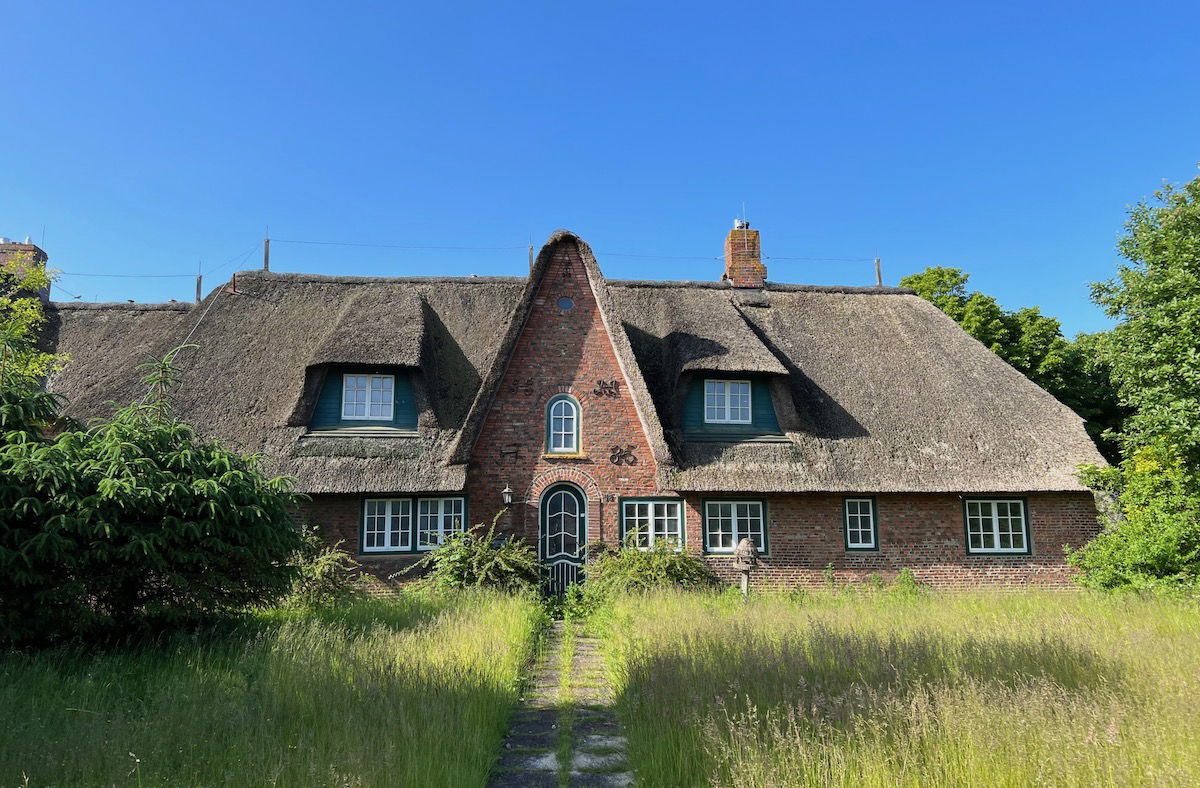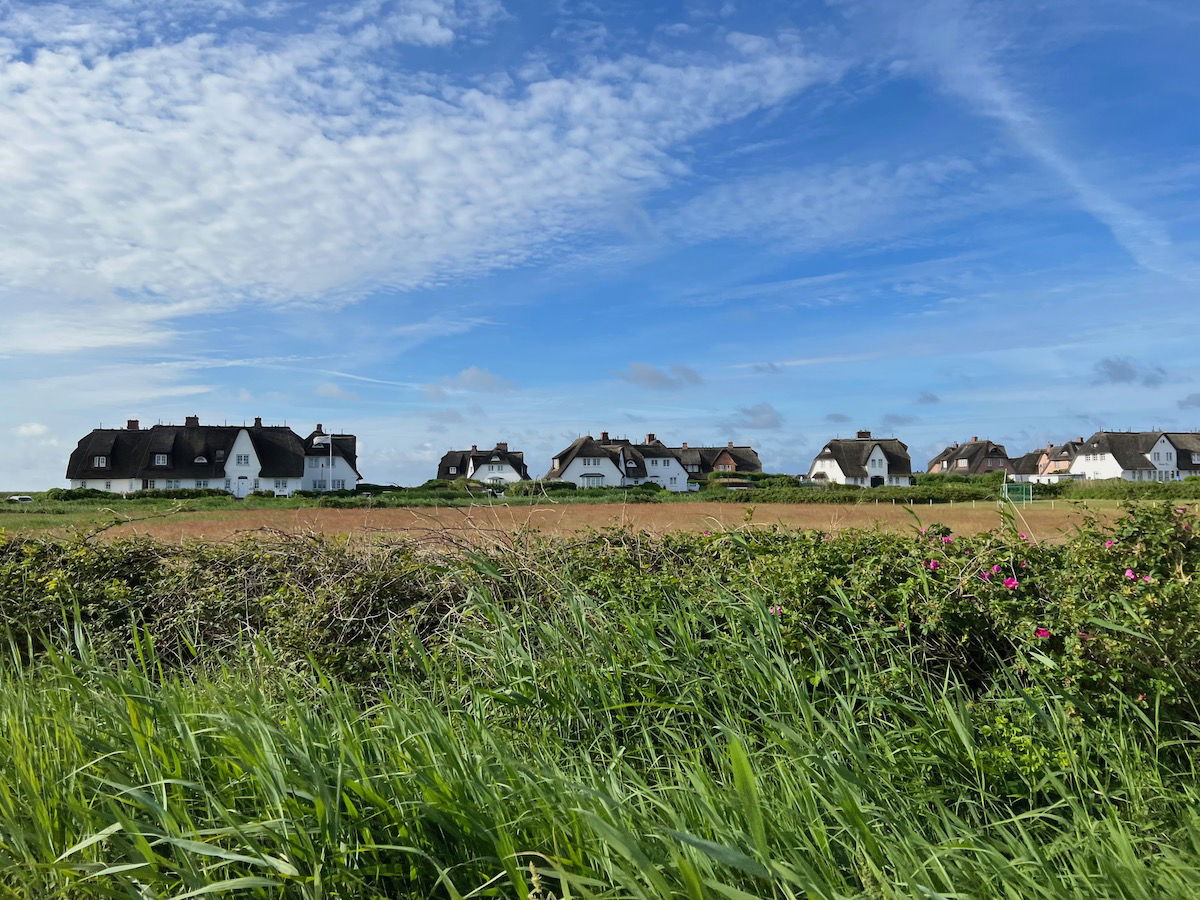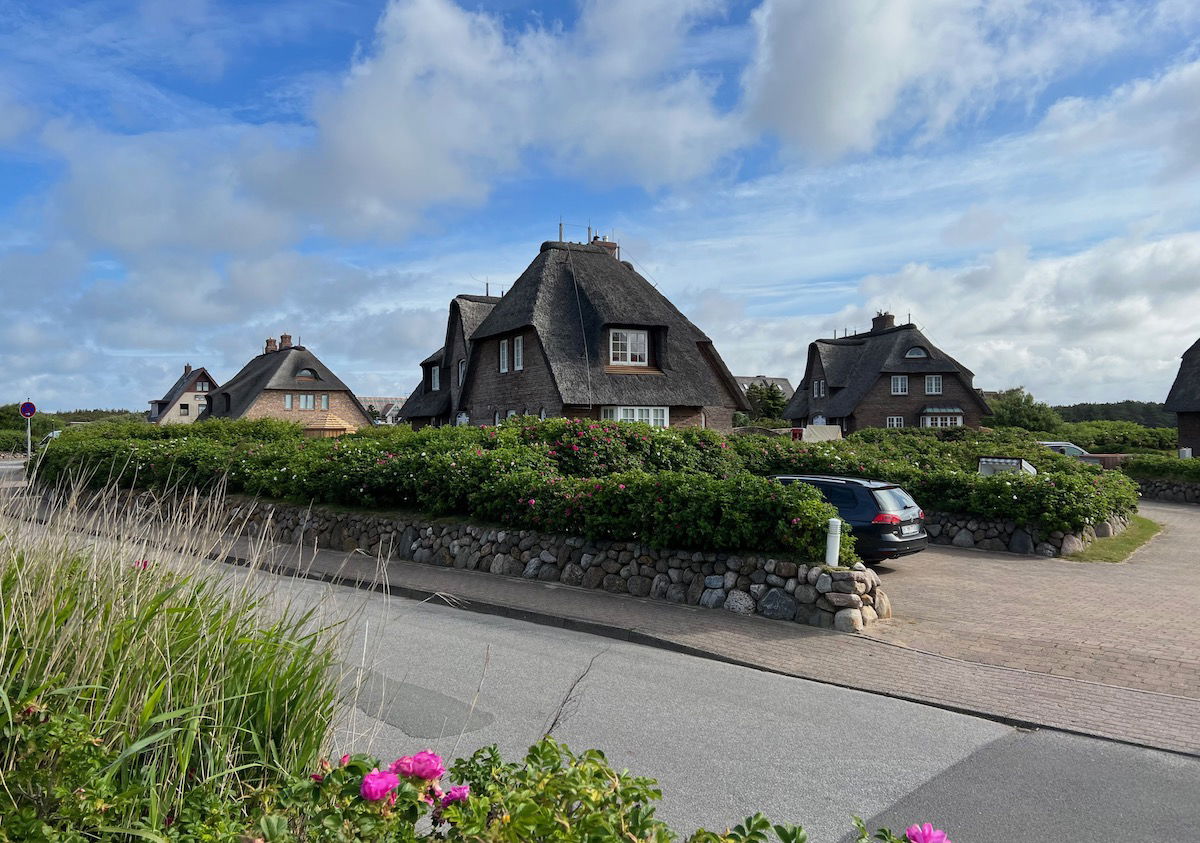 There are cycle paths that stretch all over the island, so you can cycle anywhere.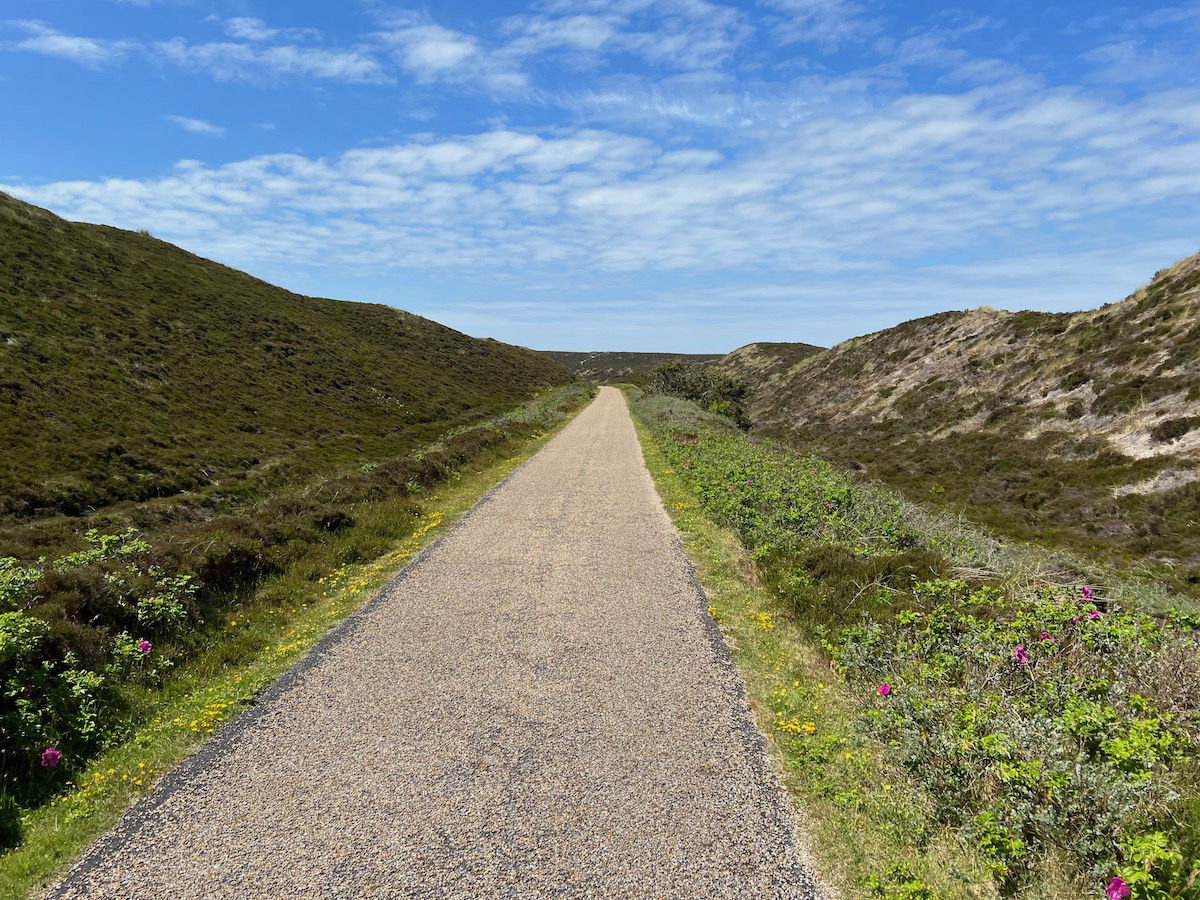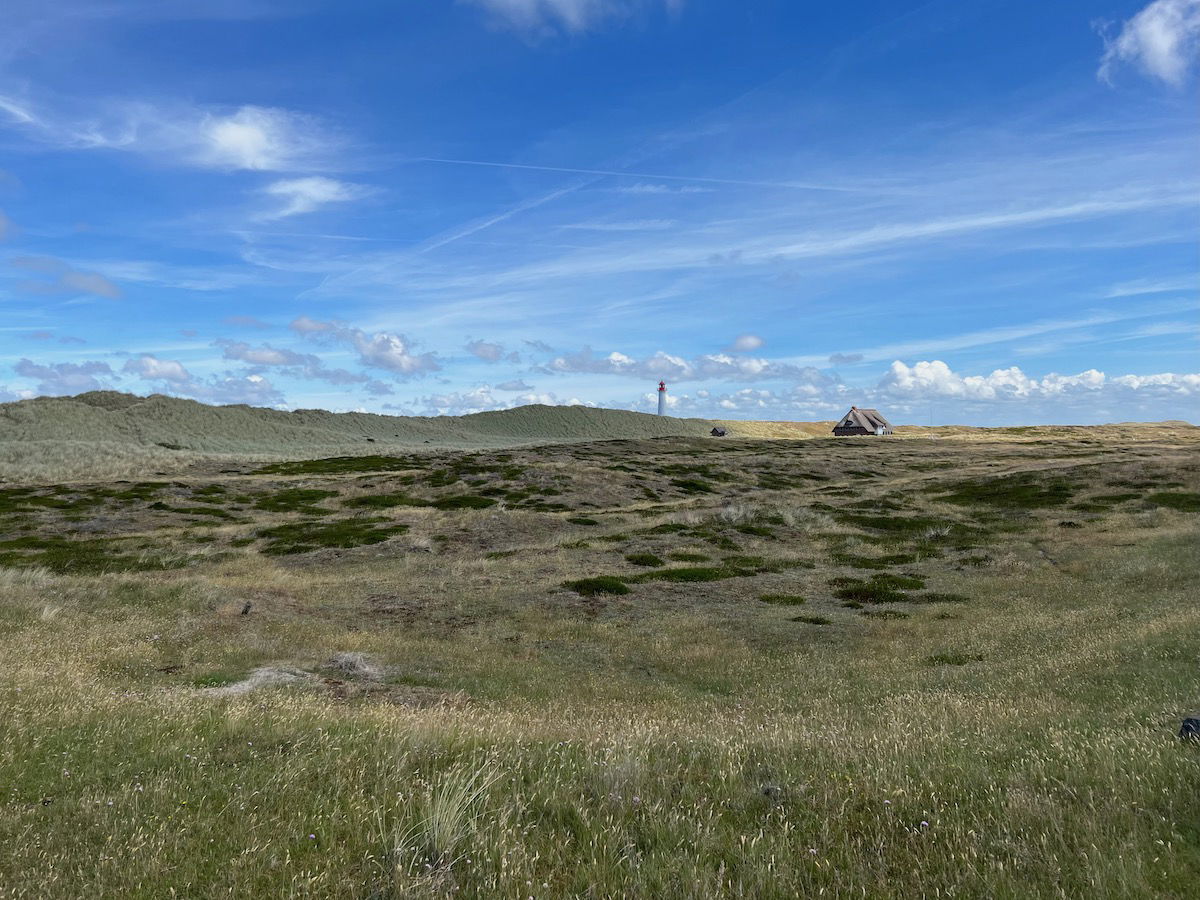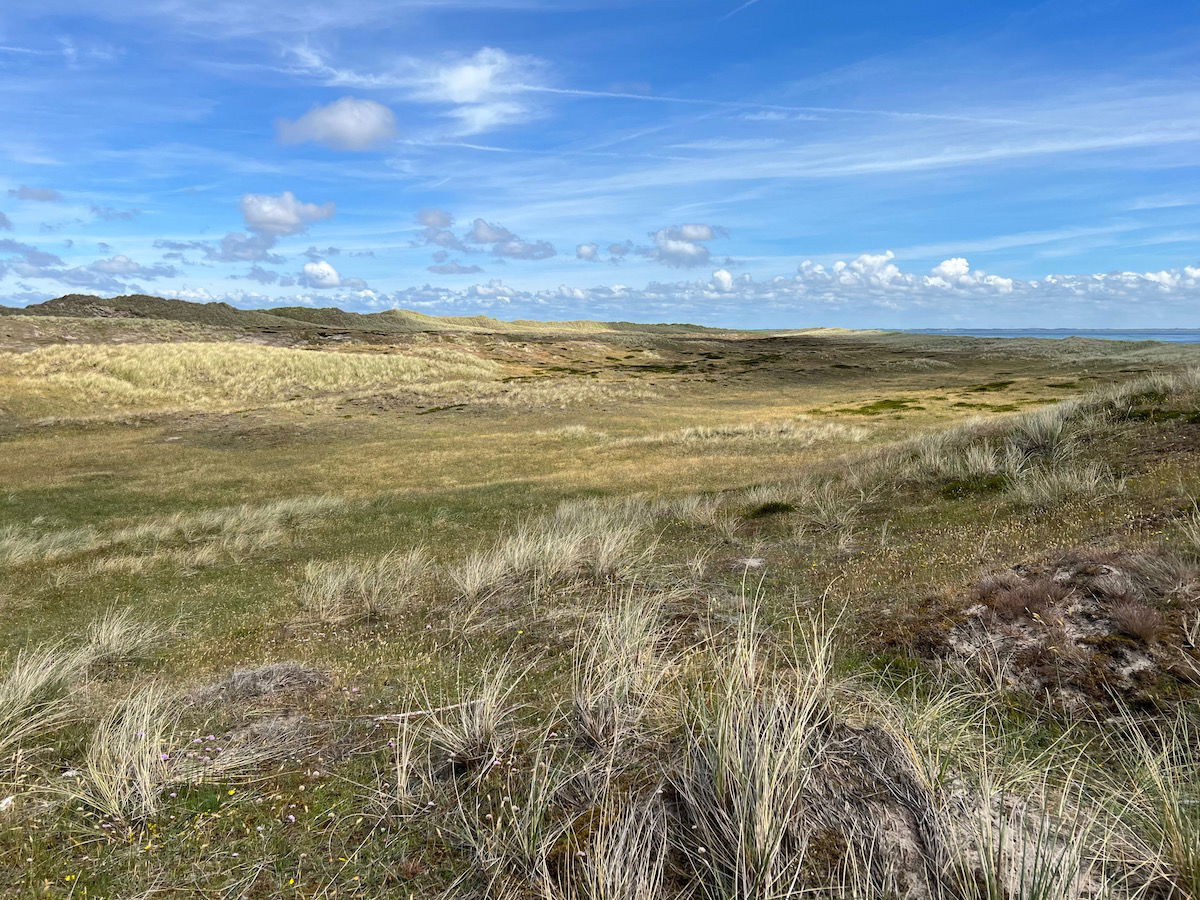 I was shocked at how high quality Sylt was, for better or for worse. I saw more G-Wagons per capita than anywhere else, which I wasn't expecting. And my jaw dropped when I saw the real estate prices because New York real estate looks like a bargain by comparison.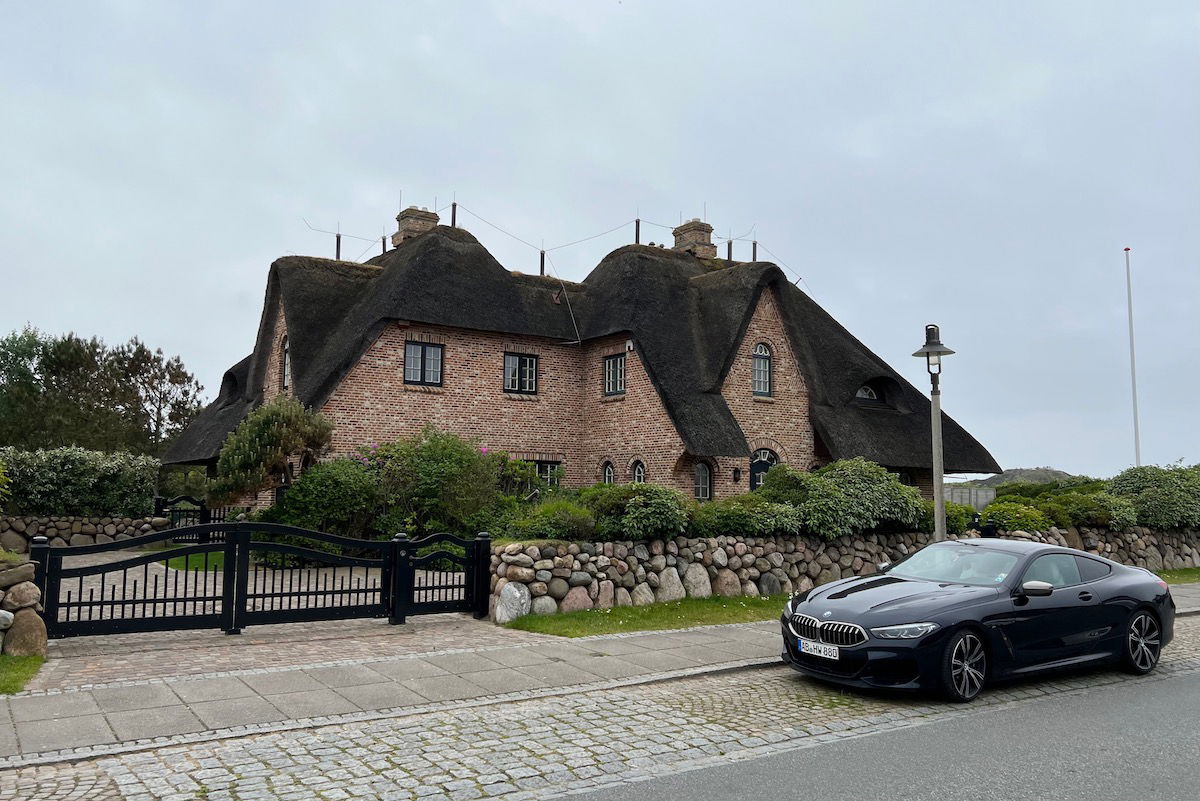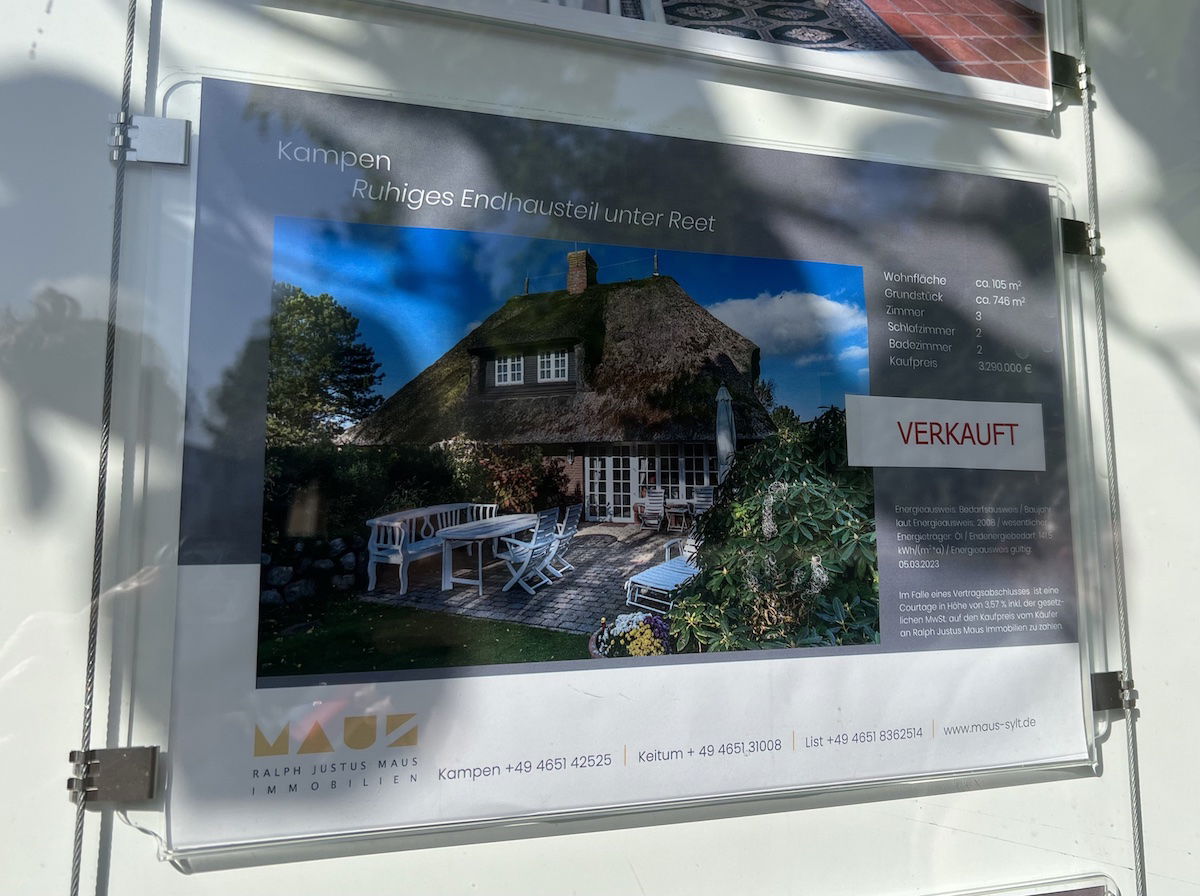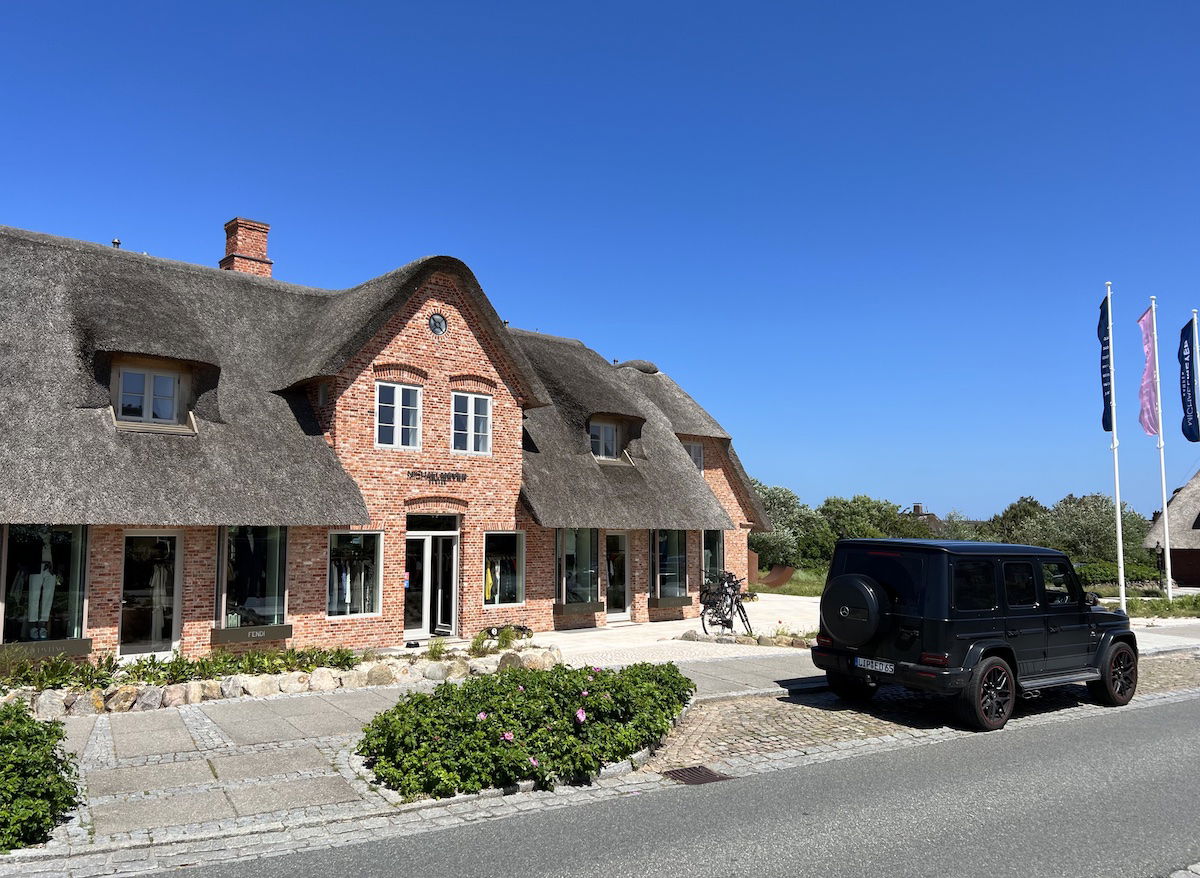 I was a bit apprehensive about the food in Sylt as I thought it would be very North Sea centric. I'm not a big fan of herring or pickled this-or-that. So I was pleasantly surprised by the food as there were many international restaurants. There were also lots of fun outdoor restaurants and bars where you could have a drink and just chill.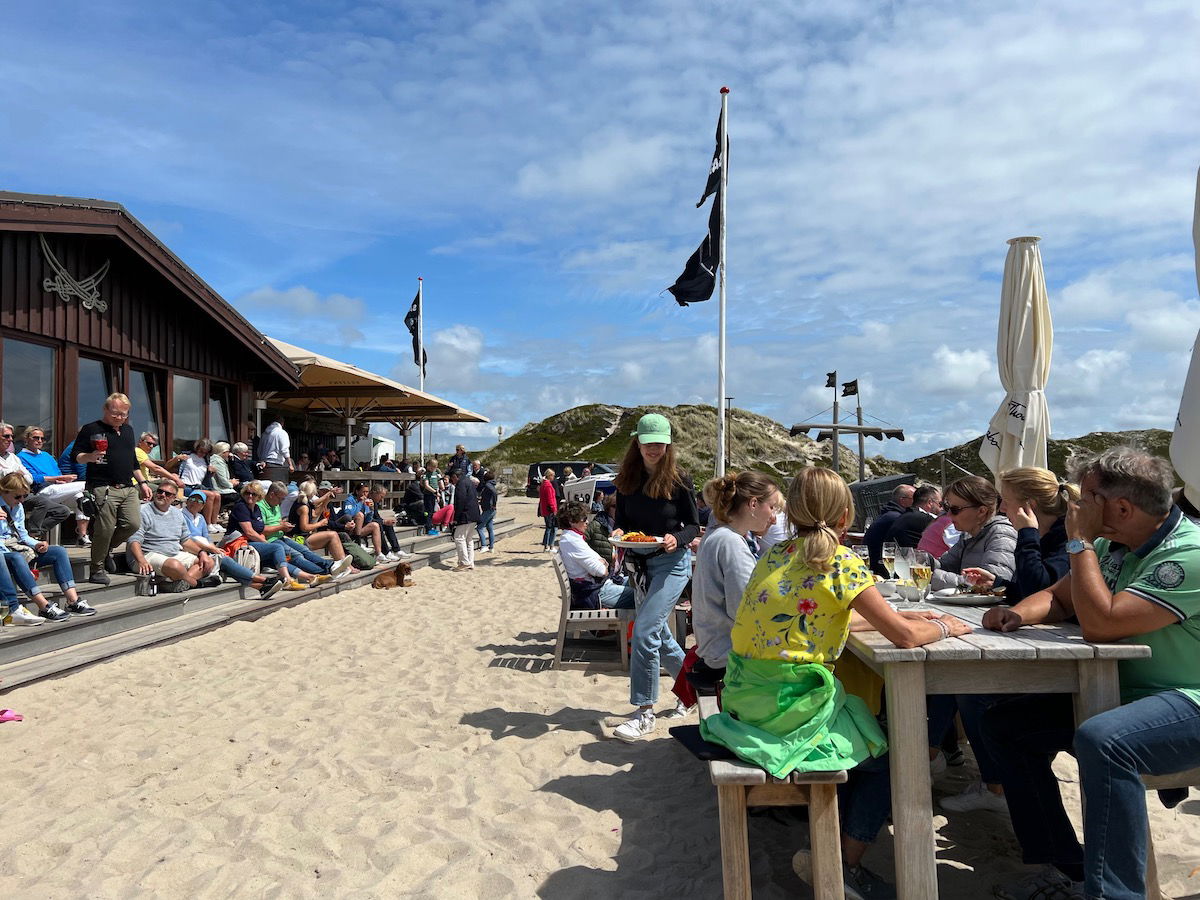 Our Airbnb experience on Sylt
While I have stayed in some Airbnbs booked by others, I have never booked an Airbnb with my family so this was a first. Sylt seemed to be the right place for this. Hotels here are outrageously expensive and not particularly luxurious either. You're paying $500 a night in high season for what might be a Holiday Inn.
A gorgeous looking new resort called Lanserhof has just opened on Sylt, but imagine it's a "wellness resort" and stays include a urinalysis. hard pass. Why couldn't it be Six Senses or something?
Since we were traveling as a group, we spent ~$400 a night for a beautiful four bedroom home, which was less than even mediocre hotels would charge for just one room. Our experience was positive – it was so nice to have lots of space, a garden, fridge, washing machine etc.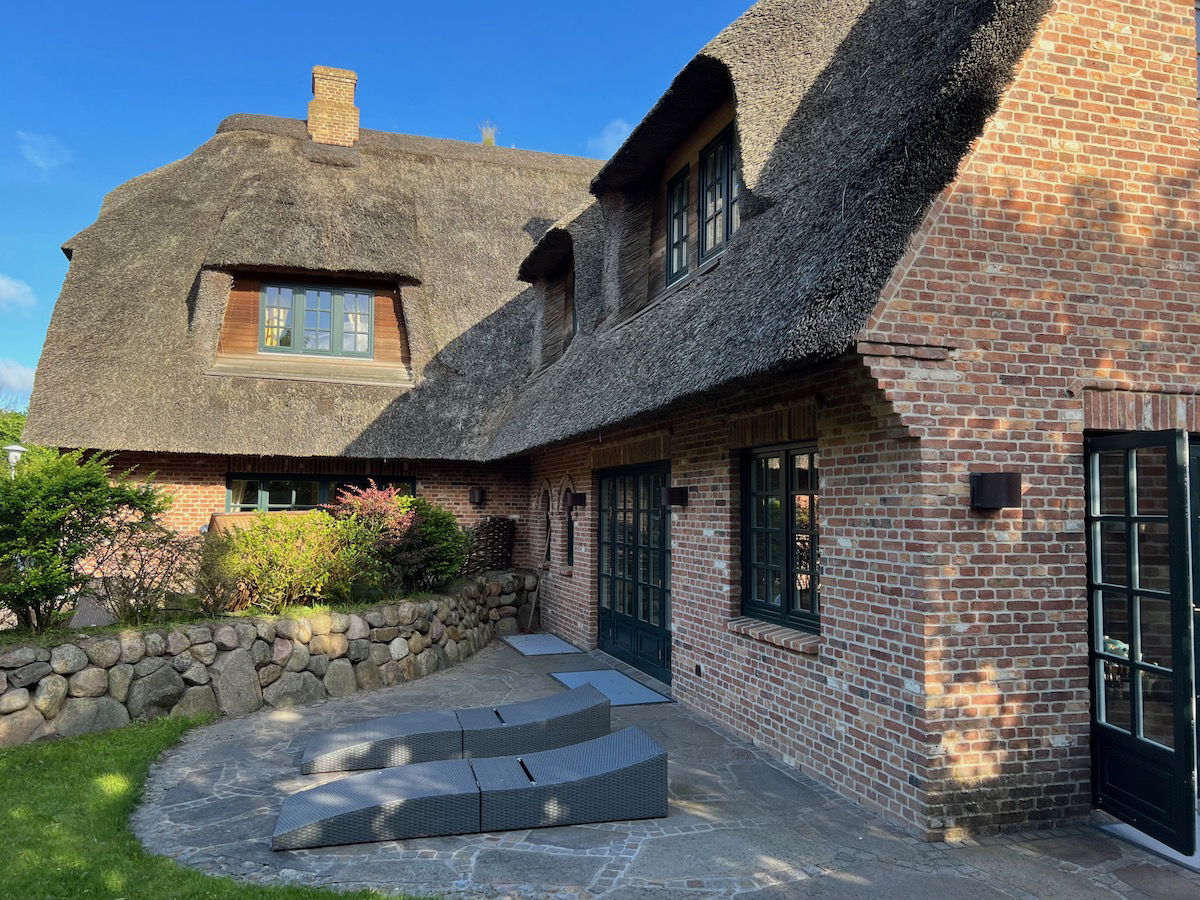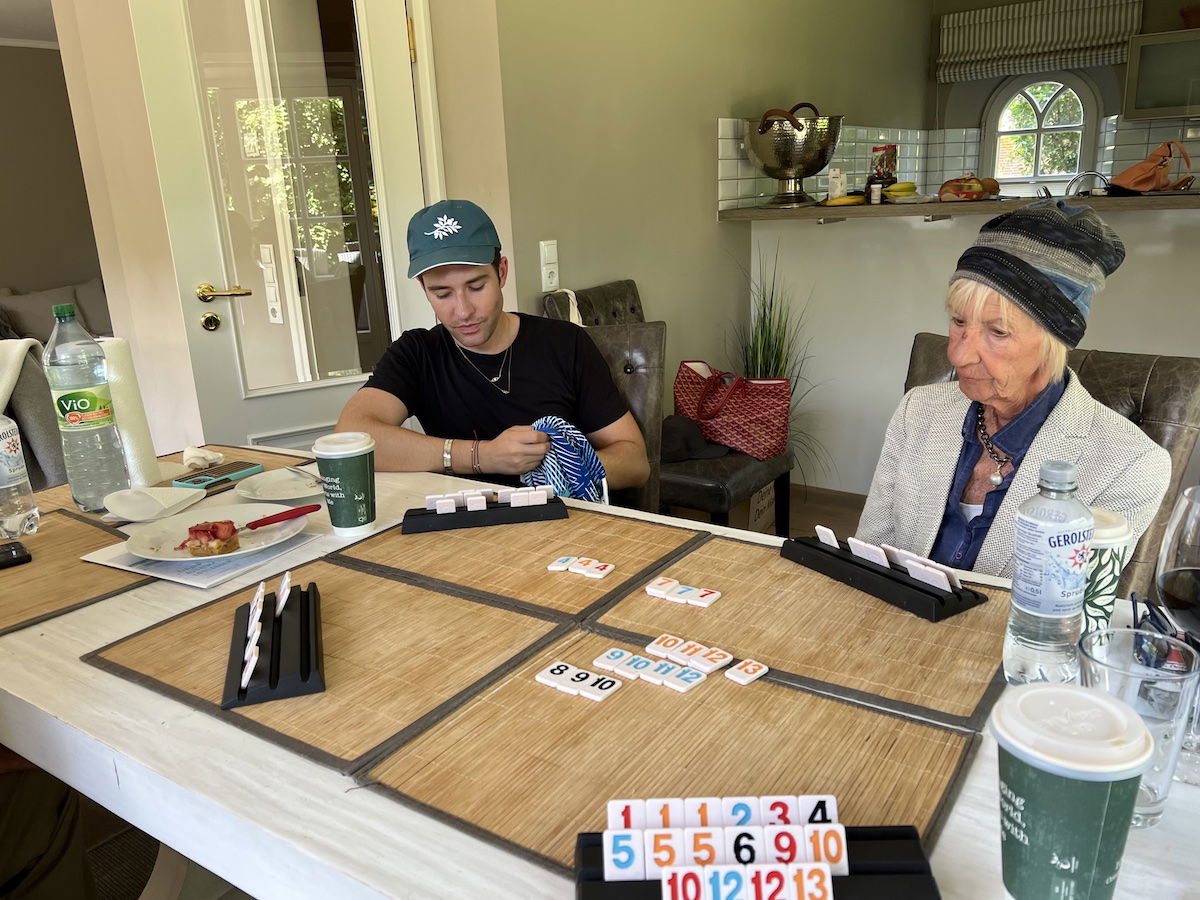 I missed some aspects of hotels like easier and more flexible check-in and check-out, easier communication in advance, services etc. But for a destination like Sylt this was the ideal option and I would rent the same house again in a heartbeat.
We can't wait to return to Sylt
We couldn't have had a better time on Sylt. Admittedly, I think our impressions of places are heavily influenced by who we travel with and the general circumstances of the trip:
We are incredibly grateful that we still have the opportunity to travel with my mother and I would enjoy spending time with her anywhere
Ford started learning German two years ago and loves anything that allows him to practice his German and experience German culture; Sylt is really German, which made Ford very happy and in turn made me happy
We arrived with low expectations and they were far exceeded and I find that's always a disproportionate amount of fun on a trip
Ford and I both enjoy walking and enjoying nature in a pleasant climate, and that's exactly what we got on Sylt
I think we were really lucky with the weather as it can be lucky in June; it only rained one day, otherwise we had almost perfect weather, with a breeze and temperatures in the 60's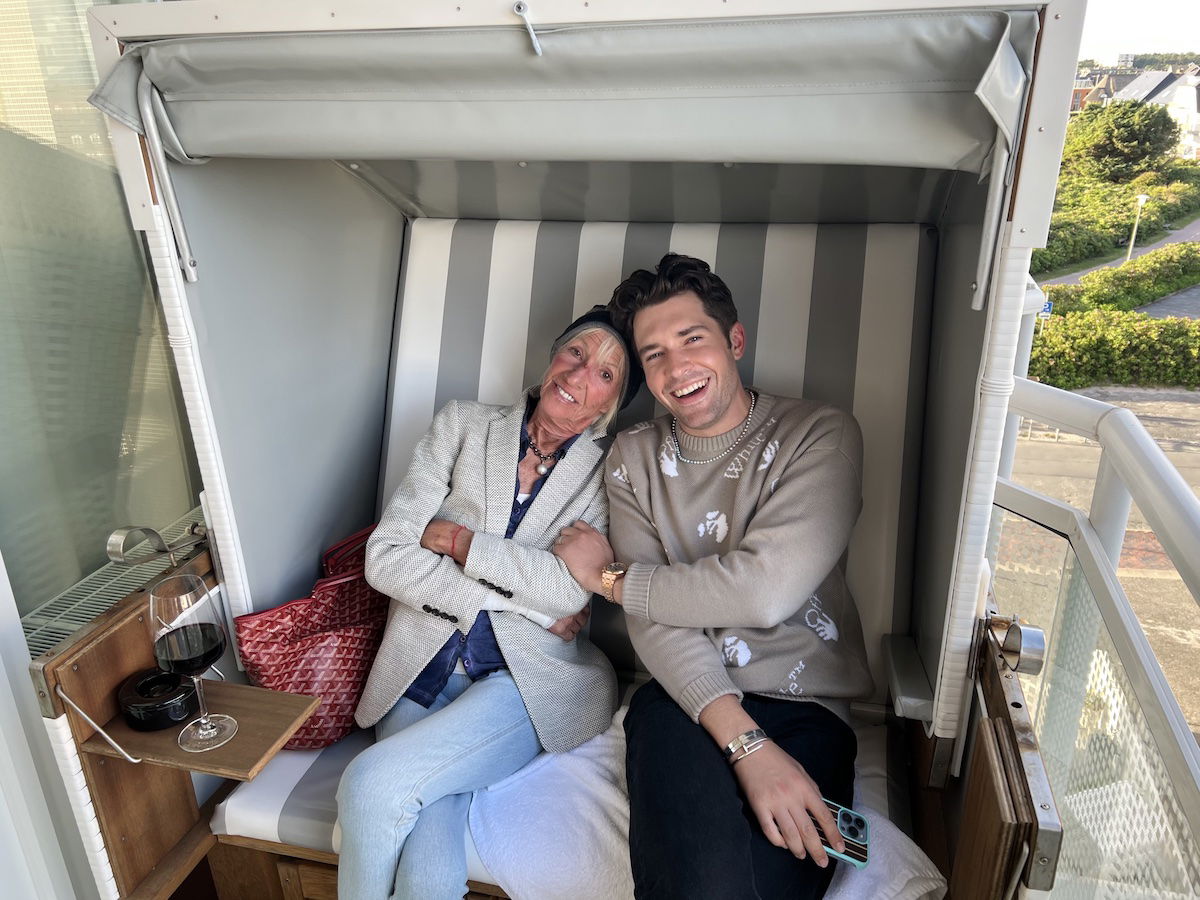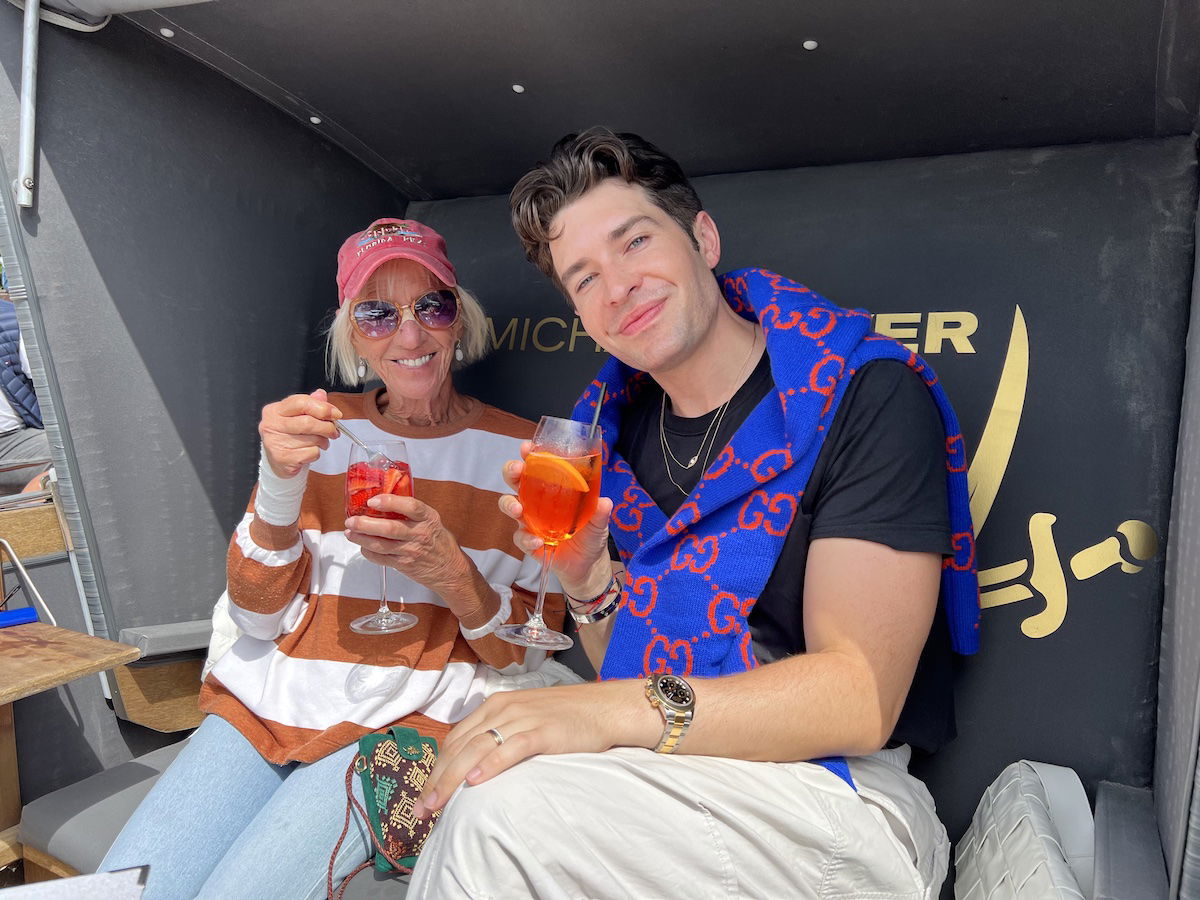 Should I say that everyone from all over the world should visit Sylt? No probably not. But it is a unique destination, one that we have thoroughly enjoyed and one that we hope to return to in the future. We had so many great times with my mother, but our time with her on Sylt was one of the very special ones.
bottom line
I can't say I was initially excited about traveling to a summer destination where ski underwear is recommended on the beach to stay warm. Luckily Sylt exceeded all my expectations and we had an unforgettable time that I will remember forever. Ford and I are grateful to my mother for introducing us to Sylt and it won't be our last visit.