The sole surviving member of a cell that allegedly carried out the November 2015 terrorist bombings and shootings across Paris insisted he was not a murderer as the nine-month trial drew to a close.
"I've made mistakes, but I'm not an assassin. i'm not a killer If you convict me of murder, you are committing an injustice," Salah Abdeslam told the Paris Special Court on Monday.
"My first words are for the victims. I already said sorry.
"Some will say my apology is disingenuous, that it's a strategy, like you need a third person to judge. More than 130 dead, more than 400 victims, who can sincerely apologize for so much suffering?" Abdeslam, 32, added.
The 14 men in the dock accused of involvement in the jihadist attacks were given one last chance to speak before a verdict and conviction are expected on Wednesday.
"It hasn't escaped anyone that I've evolved during this process," Abdeslam told the court. "I wanted to explain to you some incidents that occurred during my detention, not with the aim of complaining, quite the opposite. It's ridiculous to compare my pain to yours, but I'd like to explain my evolution."
Abdeslam, wearing a gray quilted sweatshirt, described how a senior prison guard "abused" and "pulled my hair" after his arrest in Belgium.
"What shocked me the most was the joy of being hurt myself," he says.
Another time, while suffering from appendicitis, he said he was "dragged like a dog to the hospital" but was "unable to speak" given the "kindness of the nurses."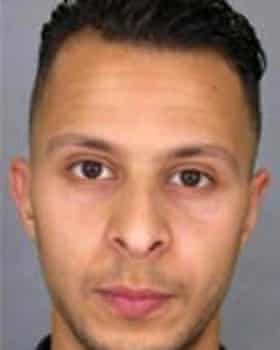 Another defendant, Mohamed Bakkali, who is accused of offering help to the attackers, said in court: "I strongly condemn these attacks. I sincerely apologize to the victims. I didn't do it before because words had no place given her pain."
Only one of those present, Osama Krayem, who has refused to speak throughout the trial, remained silent.
During the trial, which opened last September, Abdeslam described himself as an "Islamic State fighter" but said he chose not to take off his suicide vest, which was found near a rubbish bin north of Paris.
However, a police demolitions expert told the court that the suicide vest allegedly worn by Abdeslam was faulty. The witness said the front and rear detonators were "faulty" and there was no switch or battery.
"I suppose it could have been ignited with a match or a lighter. And if the TATP [explosive] was dry enough, it could have unexpectedly started on its own," he said.
The testimony cast doubt on Abdeslam's claim that he had withdrawn from involvement in the attacks at the last minute.
The police expert said it was impossible to know if Abdeslam tried to detonate the vest: "We can't know that: it's instantaneous, either it works or it doesn't work."
IS claimed responsibility for the November 13, 2015 attacks, which began with the detonation of a suicide bomber at the Stade de France around 9 p.m. and continued with a series of car shootings and bombings of busy cafes and restaurants in the capital a massacre at the Bataclan concert hall.
Abdeslam, a Brussels-born Frenchman, is accused of being key to the international logistics operation bringing jihadists back to Europe from Syria, where they had been fighting.
He was arrested in March 2016 after a four-month manhunt in a shootout with Belgian police in the Brussels suburb of Molenbeek-Saint-Jean. Days after his arrest, suicide bombers suspected of being part of the same terrorist cell attacked Brussels airport and the city's metro system, killing 32 and injuring hundreds.
Prosecutors have sought a life sentence for Abdeslam, with very little or no prospect of release.
Olivia Ronen, Abdeslam's lawyer, said such a sentence would amount to a "slow death sentence".
Prosecutors had argued that the full life sentence – which has been handed out in France only four times since 2007, and at that time only for those who killed a child after being tortured or raped – was justified in Abdeslam's case because his reintegration into society due to his "deadly ideology".
"I don't think a return to the past would be possible," said prosecutor Camille Hennetier, quoting Voltaire as saying, "When fanaticism has rotted the brain, the disease is almost incurable."
She added, "We are aware of what that phrase means, but it's the only socially acceptable response to protect society."
During cross-examination, Abdeslam – who had until then mostly refused to speak since his arrest – told the court: "I have not killed anyone and I have not injured anyone. I haven't given anyone a scratch. It's important for me to say that."
He added, "What I can tell you is that I am not a threat to society."
The legal marathon trial is the largest criminal trial in France to date. Fourteen suspects are in the dock, six others are being tried in absentia, five of them presumed dead in Iraq or Syria, and the sixth in prison in Turkey.