It's almost Amazon Prime Day and that means you can snag significant discounts on all sorts of products, including desktop PC deals. So if you're looking to upgrade your home office computer or gaming desktop, Prime Day might be the perfect opportunity.
Amazon's summer sale extravaganza is open to Prime members and will last for 48 hours beginning July 12, 2022. Not a Prime member yet? Check out our guide on how to get Amazon Prime for free. Additionally, you can schedule some big savings by snagging Prime Day Lightning Deals.
In recent years, other retailers have joined Amazon's pseudo-holiday and will also be offering their own deals. Below are the best desktop PC deals leading up to and during Prime Day 2022. Check back often as these deals are constantly updated.
Computer deals on Prime Day: what to expect
This Prime Day could be particularly good for desktop PC deals. Last year there weren't many deals on high-end gaming desktops due to the ongoing shortage of GeForce RTX 30-series graphics cards. However, these GPUs are back in stock and the latest trends show that they are available below MSRP. This bodes well for people looking to close a deal with a pre-built gaming PC.
Additionally, the timing of Prime Day in July could be an opportunity for retailers to shed inventory in anticipation of the next generation of computer hardware later this year.
If you're in the market for a home office PC, expect discounts on productivity machines equipped with reliable Intel Core or Ryzen processors and DDR4 RAM. Over the past year, Amazon discounts for these computers have often ranged from 10 to 20 percent.
But don't just look at Amazon. Some big manufacturers like Dell, Lenovo and HP are offering attractive discounts on their own desktop PC lines. Lenovo had some amazing deals of up to 62 percent off its towers last year, and we can expect more of the same this year. Dell, meanwhile, has already come out on top, offering discounts on its Alienware gaming desktops.
Early Prime Day computer deals
Skytech Chronos Gaming PC
1
From: GameStop
Was: $1,120.00
Now:
$784.97
(30%)
Skytech always has great deals around Prime Day and this budget model proves it. Its specs may fall towards the lower end of gaming desktops, but it certainly looks good!
With an AMD Ryzen 5 3600, GeForce RTX 3050, 8GB of RAM and a 500GB SSD, this can set up a budget gamer to play games at 1080p and decent frame rates. At the normal retail price, that doesn't seem like a great deal, but the 30 percent discount makes us think twice. If you're looking for a budget option with vibrant RGB fans, look no further.
Alienware Aurora R10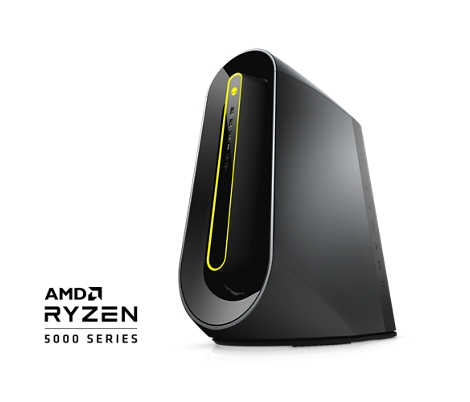 2
From: Dell
Was: $1,749.99
Now:
$1,299.99
(25%)
Get this sleek Alienware Ryzen 5000 series desktop from Dell at a discount before the Prime Day sale event even starts.
Not only does it look sleek and futuristic in your gaming room, but it also brings you those buttery smooth frame rates in your favorite titles. It is equipped with a Ryzen 7 5800, RTX 3060, 16 GB RAM and a 1 TB SSD.
Due to the graphics card shortage over the last year, Alienware has been short on offers. So if you're looking for an Alienware on sale, you're in luck. Expect more Alienware models to go on sale as we get closer to Prime Day.
Skytech Shiva Gaming PC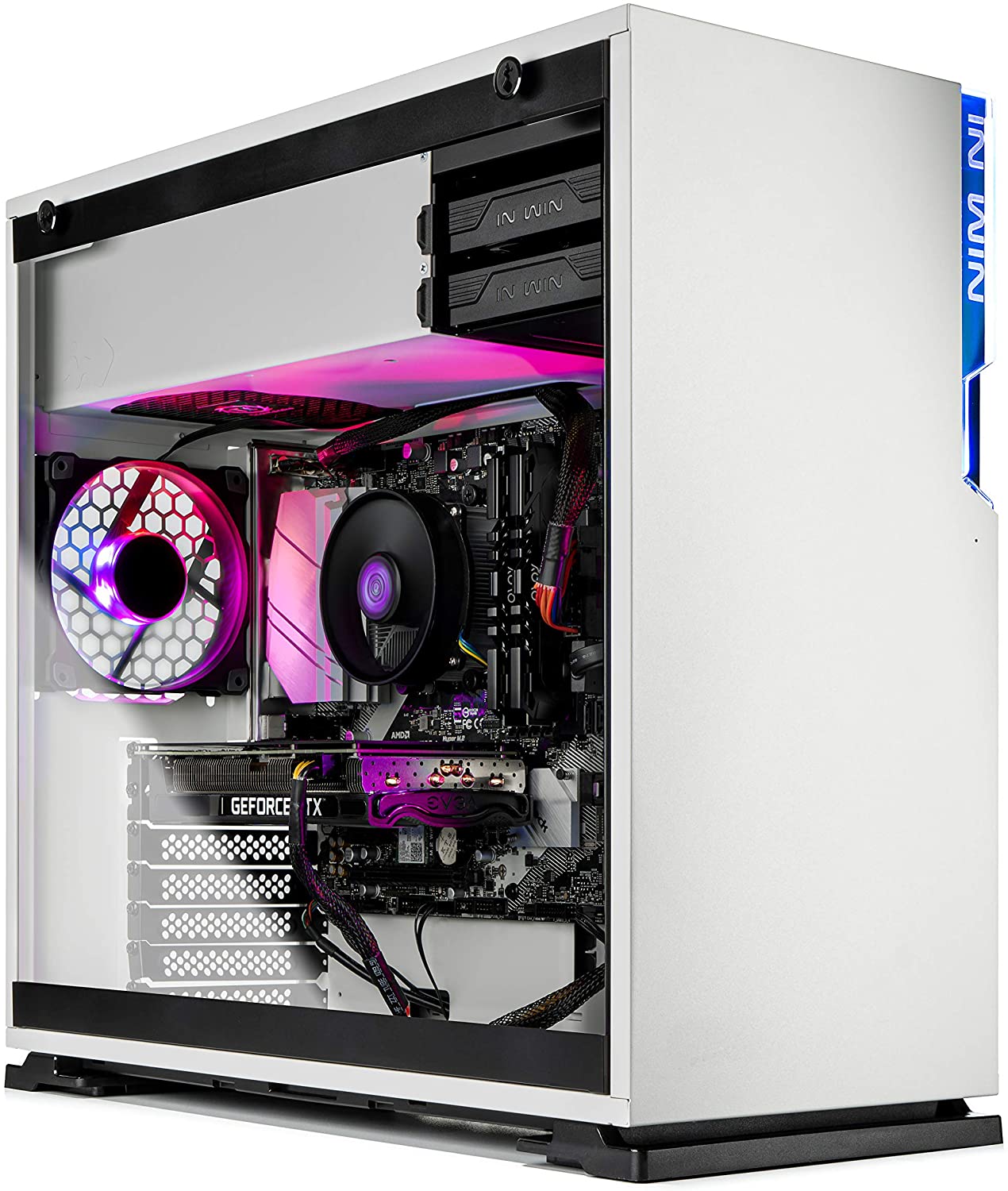 3
From: Amazon
Was: $1,899.99
Now:
$1,439.99
(24%)
Another Skytech computer on sale ahead of Prime Day. This model is more of a mid-range option with a Ryzen 5 5600X, RTX 3070, 16GB of Ram, and a 1TB SSD. With these specs, you can expect up to 60+ FPS in most modern games with crisp 1440p resolutions.
It's also the lowest price this model has ever had, so you know you're getting a good deal. While none of the components here necessarily stand out to make this a bargain, it all adds up to make it worth considering at this price point.
HP envy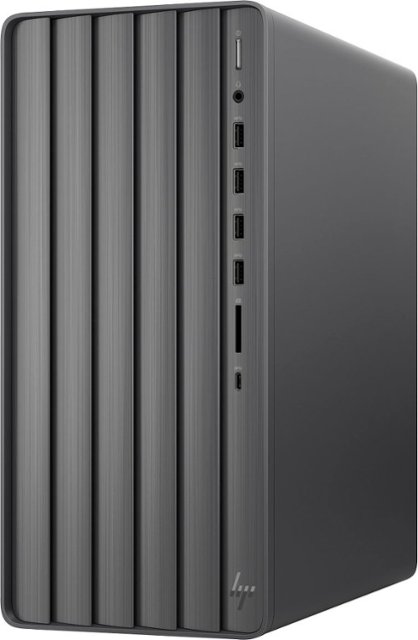 4
From: BestBuy
Was: $969.99
Now:
$799.99
(17%)
The HP Envy is a workhorse. It would be a great family computer or a perfect home office desktop. You can't play games with the integrated graphics, but most other day-to-day productivity tasks should be handled with ease.
The main selling point here is the CPU. The i7-12700 alone, which is usually seen in much nicer models, retails for almost half that desktop. Other perks include the 1TB SSD, giving you plenty of onboard storage for all your files, and 16GB of RAM for multitasking.
Omen GT13-0090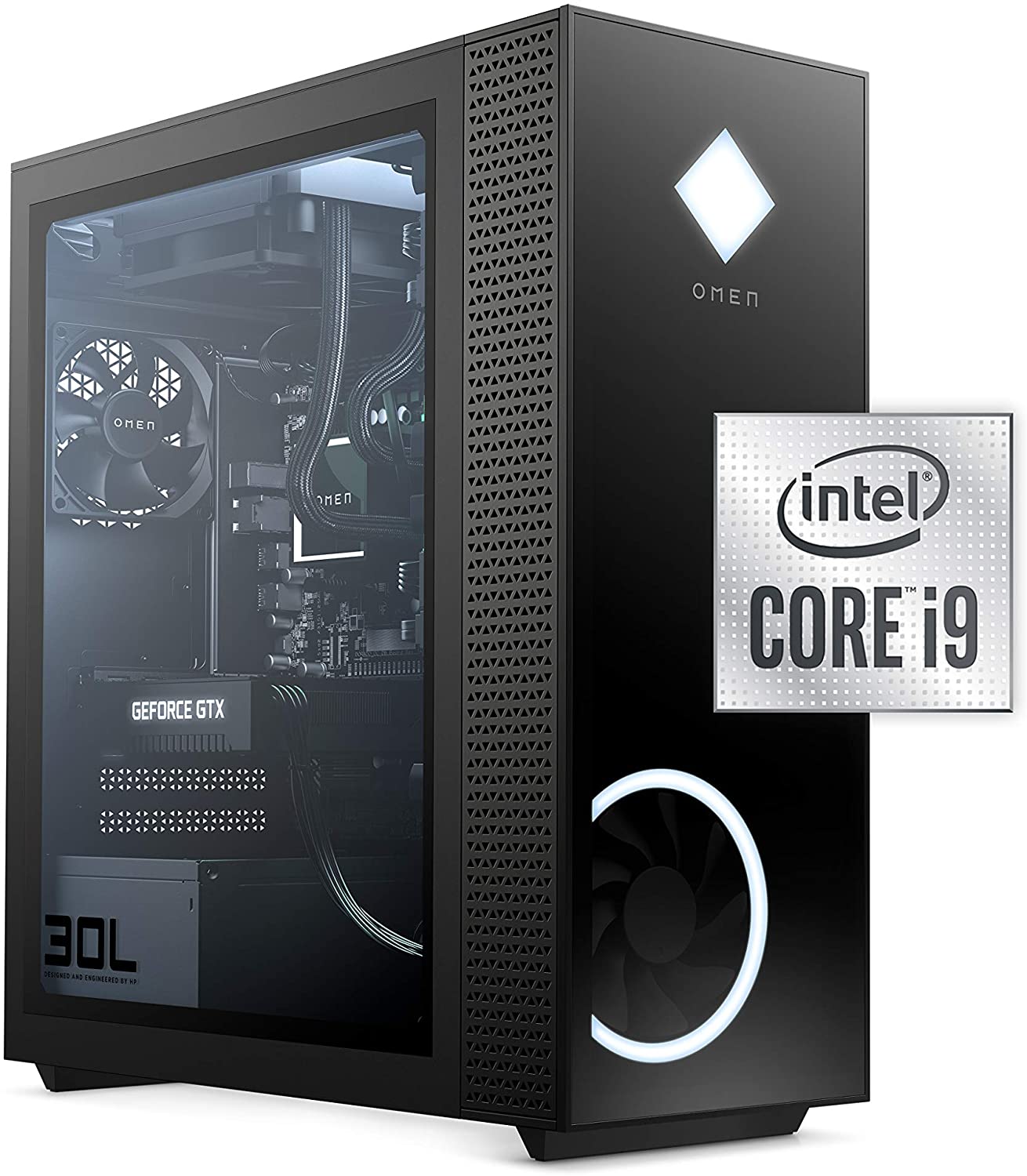 5
From: Amazon
Was: $3499.95
Now:
$3125.89
(11%)
Omen PCs generally opt for a more minimalist aesthetic, while still being premium gaming rigs that are packed with the best components money can buy. The GT13-0090 is no different.
Equipped with an RTX 3090, 10th Gen i9-10850K CPU, a whopping 32GB of RAM, and a 1TB PCIe NVMe M.2 SSD, this desktop can do pretty much anything you want it to do. If you've got some cash to burn, snag this deal and put your savings in some new peripherals instead.
CyberPowerPC Gamer Supreme Liquid Cooler Gaming Desktop Computer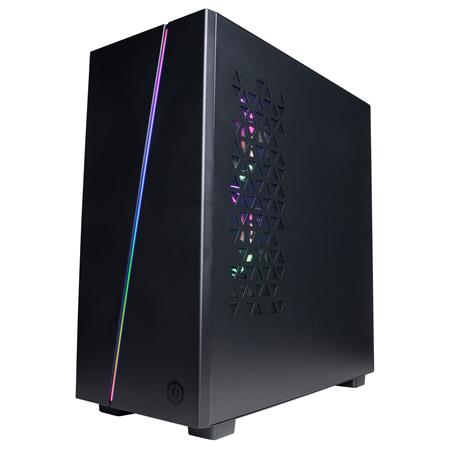 6
By: Adora
Was: $1,799.99
Now:
$1,599.99
11%
This CyberPowerPC is equipped with an Intel Core i7-11700KF CPU, a respectable 16 GB RAM, 1 TB SSD and a GeForce RTX 3060.
While hardcore gamers are looking for a top-end GPU, the 3060 should be able to handle most gaming settings at high levels, and the 1TB SSD and 16GB RAM will keep your load times to a minimum. To top it off, the system features a keyboard and mouse with custom RGB lighting.
Stay connected with us on the social media platform for instant updates. Click here to join ours TTwitter& Facebook